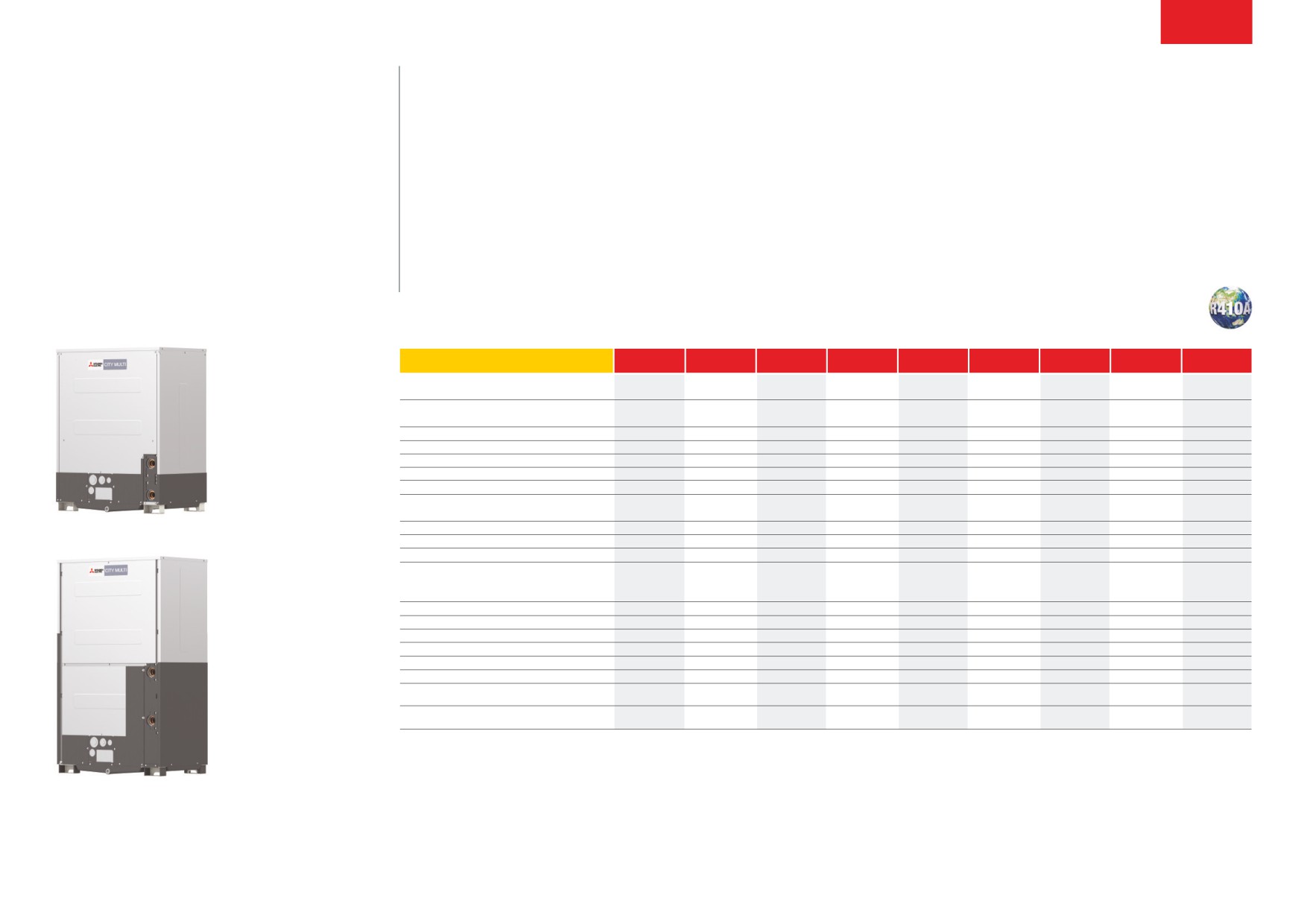 ideal where outdoor space is limited, building heat recovery and efficiency is demanded and a water loop is
available, City Multi WR2
Water Cooled models provide the ultimate solution for the majority of applications
including hotels, offices, leisure, retail and high end residential.
first developed 25 years ago, the City Multi Water Cooled system utilises water instead of air as an energy transfer medium,
but benefits from all the same technology and flexibility of an air sourced VRf.
Simultaneous Heating and Cooling
with Double Heat Recovery,
Water Cooled Condensing Unit
■
High efficiency, modular systems, with ability to recover energy between units on the water circuit,
in either a closed or open loop building, or ground source application
■
Benefits from a wide indoor unit range and advanced control options
■
Very low impact footprint and service space requirements, ideal for internal location
OpERaTiNg WaTER VOlUME (m
3
/h)
gUaRaNTEEd OpERaTiNg RaNgE (ºC) Heating / Cooling
MaX NO. Of CONNECTablE iNdOOR UNiTs
sOUNd pREssURE lEVEl (dba)
NOMiNal sysTEM RUNNiNg CURRENT (a)
*1
Heating / Cooling [MAX]
fUsE RaTiNg (bs88) - hRC (a)
*1
ChaRgE REfRigERaNT (kg) / CO
2
EQUiValENT (t)
MaX addiTiONal REfRigERaNT (kg) / CO
2
EQUiValENT (t)
Notes: *SEER/SCOP available separately in the 'City Multi HVRF Seasonal Efficiency' document. Based on Ecodesign Lot 21/6 to EN14825 standard.
*1 A separate power supply is required for each module. Where more than one figure is quoted there are multiple modules.