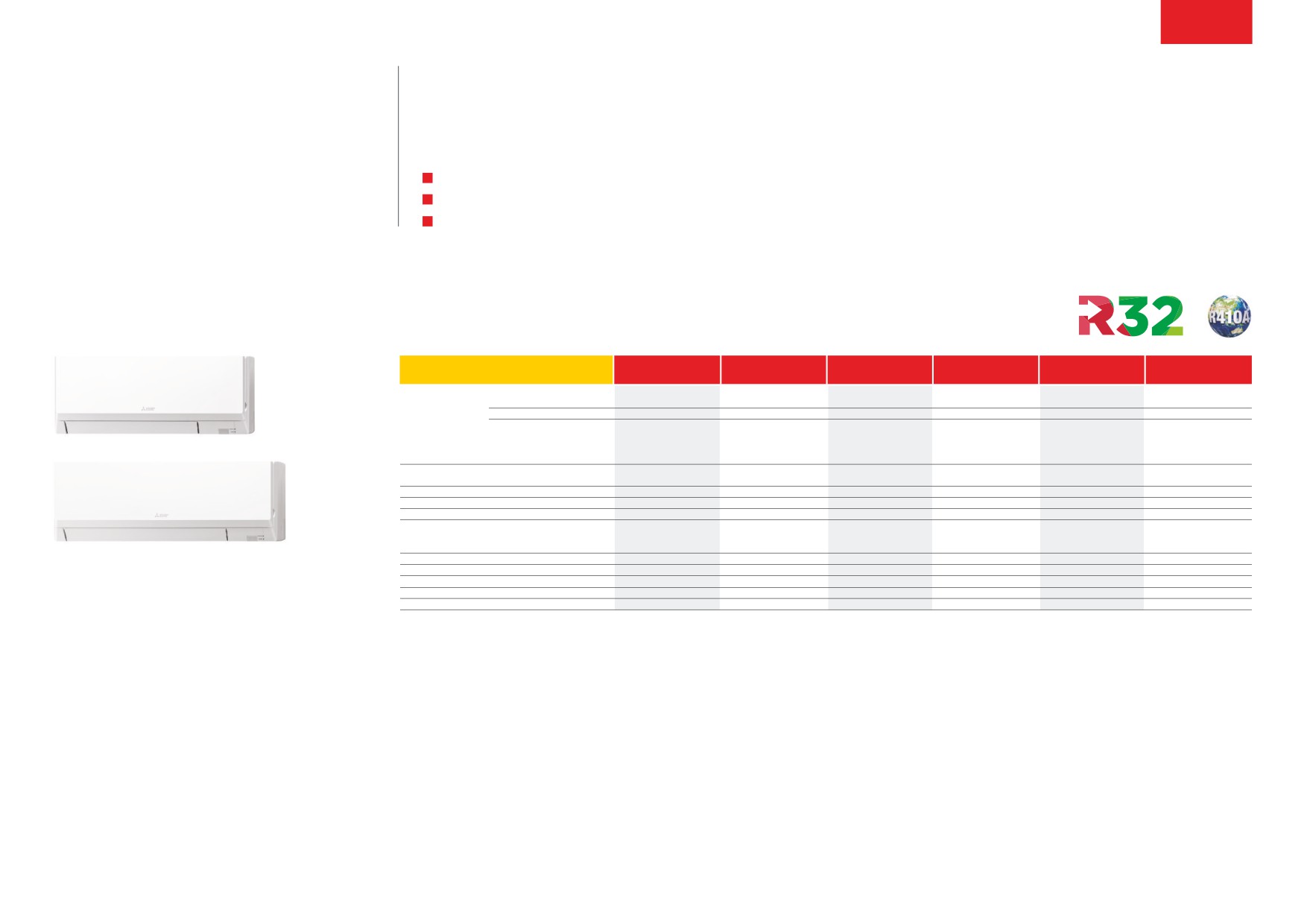 an elegant design combined with compact dimensions and quiet operation make the pKfy-Wl an
ideal indoor unit choice. Noise levels are significantly reduced compared to the previous models.
Compact flat panel design - only 773mm wide (sizes 10-32)
Widened vane control for improved air distribution and comfort
Reduced noise levels of 22dB(A) (sizes 10-25)
UK Total Cooling - Hi (Sensible)
sOUNd pREssURE lEVEl (dba) Lo-Mi1-Mi2-Hi
RUNNiNg CURRENT (a) Heating / Cooling
fUsE RaTiNg (bs88) - hRC (a)
Note: HVRF indoor units can only be configured with the CMB-WM HBC (HVRF) and PURY-(E)M YNW-A1 or PQRY-P YLM-A1 outdoor units.