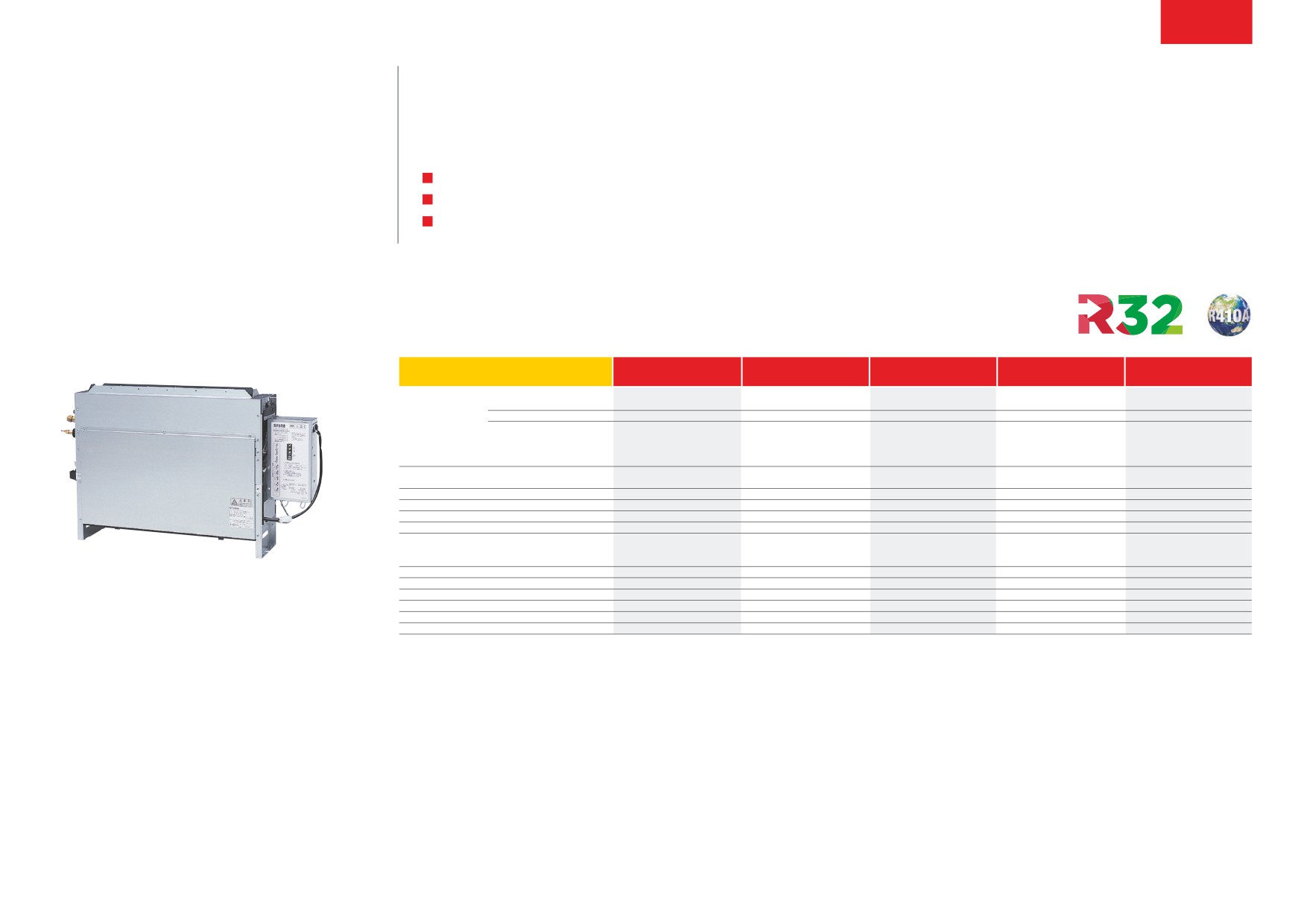 PFFY-WP-VLRMM-E
a compact concealed unit providing simple, effective air conditioning in perimeter zones.The unit is easy to install and at only 220mm deep offers an unobtrusive method of delivering
a highly efficient air conditioning performance.
3 static pressure settings - 20/40/60Pa ideal for ducting in the perimeter zone
Concealed unit for hidden installation. The unit can be hidden behind a wardrobe in a hotel, then ducted
above and below the wardrobe doors - this offers lower noise, less disruption and a low visual impact
UK Total Cooling - Hi (Sensible)
EXTERNal sTaTiC pREssURE (pa)
sOUNd pREssURE lEVEl (dba) (20pa) Lo-Mi-Hi
RUNNiNg CURRENT (a) Heating / Cooling
fUsE RaTiNg (bs88) - hRC (a)
Note: HVRF indoor units can only be configured with the CMB-WM HBC (HVRF) and PURY-(E)M YNW-A1 or PQRY-P YLM-A1 outdoor units.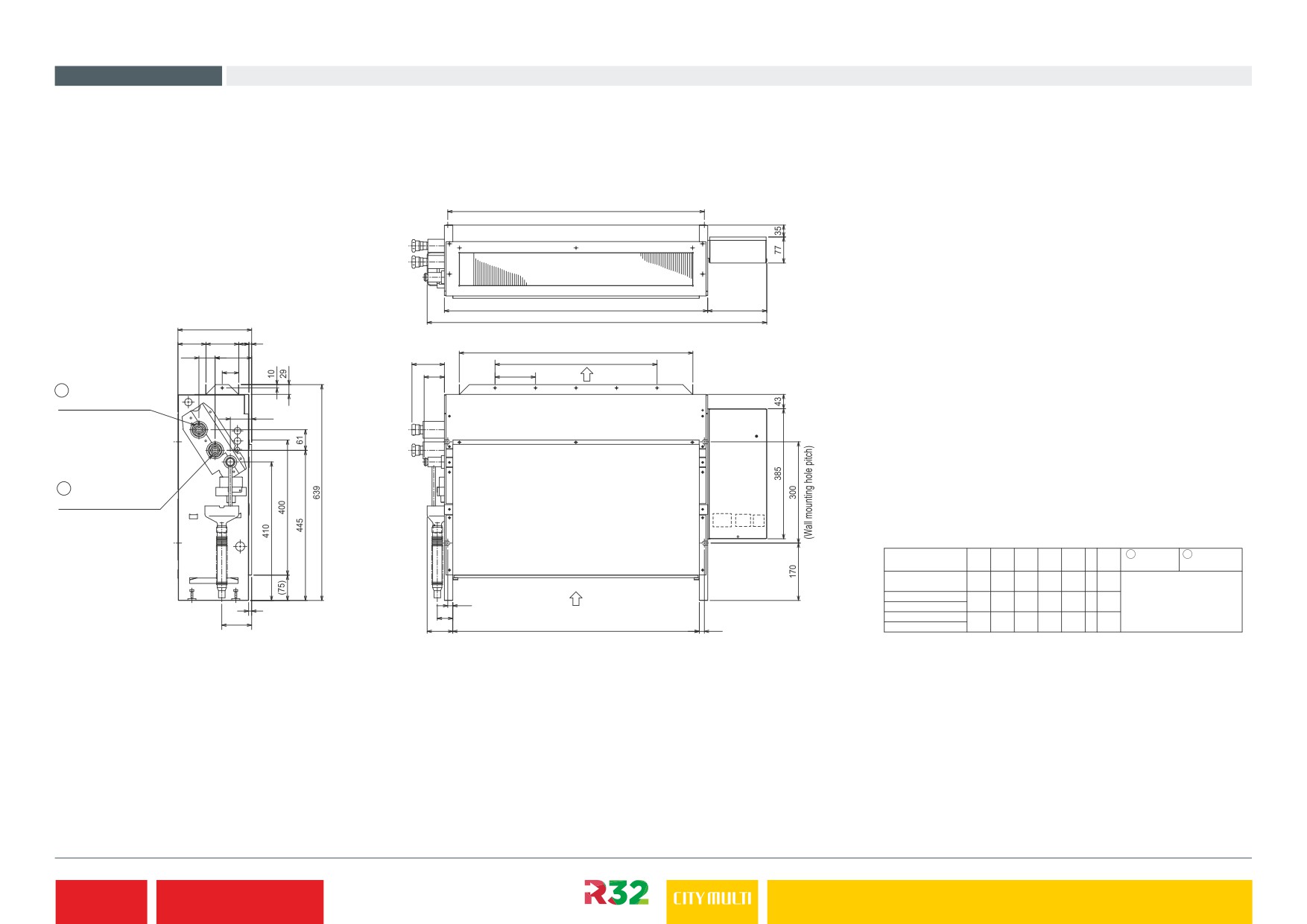 Product Dimensions
PFFY-WP20/25/32/40/50VLRMM-E
B (Wall mounting hole pitch)
Water pipe (From HBC unit)
PFFY-WP-VLRMM-E Floor Standing Concealed indoor Unit