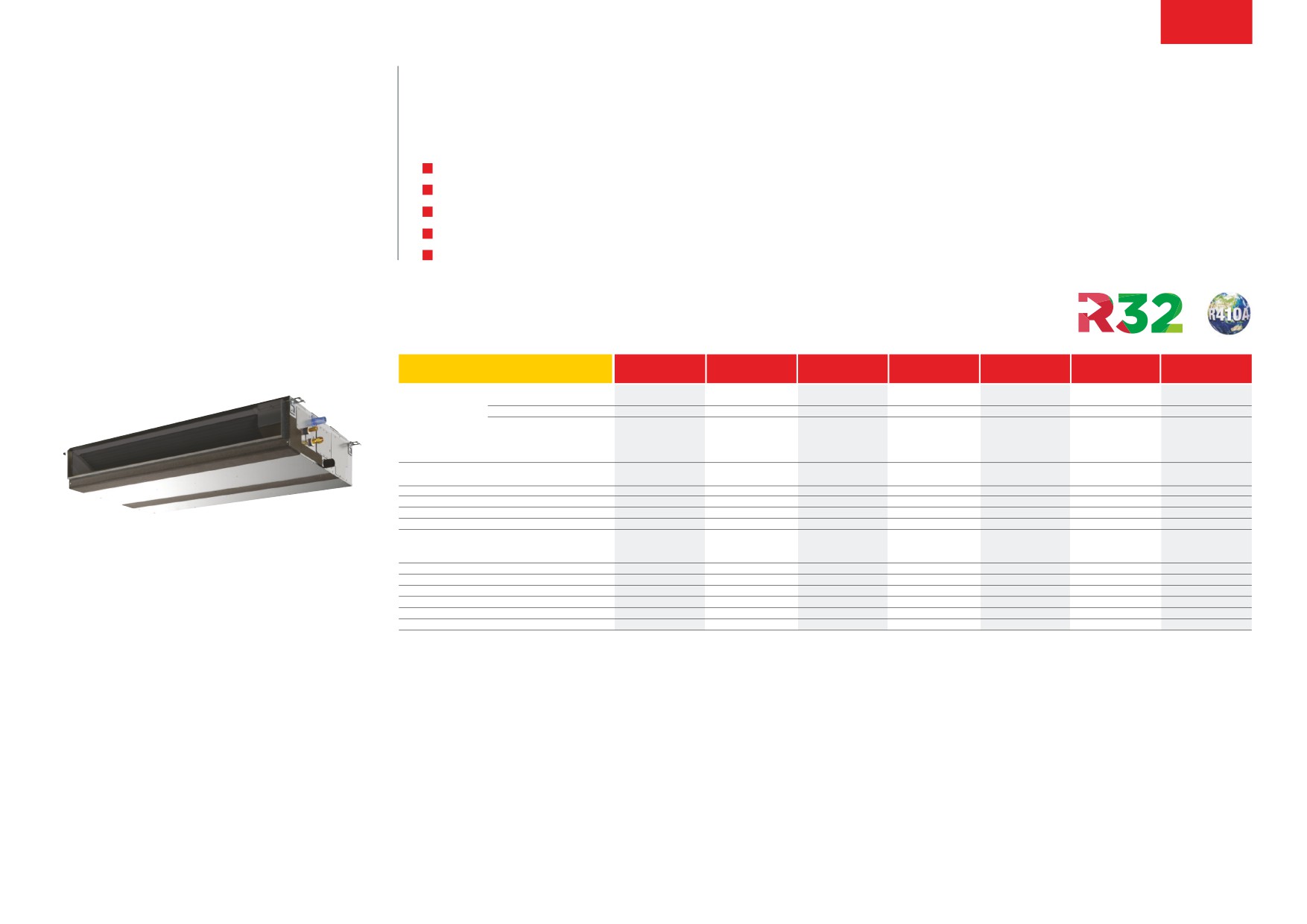 The pEfy-Wp-VMa-E ducted indoor unit is concealed within the ceiling space to allow unobtrusive
air conditioning. flexibility of duct layout allows air flow patterns to be arranged to suit any application.
Wide range of external static pressure settings across entire range (35-150Pa)
Low noise levels thanks to the use of a centrifugal fan - as low as 23dBA (size 20-25)
Drain pump included as standard
CN105 connector available - connect to MELCOBEMS MINI for simple BEMS interfacing
UK Total Cooling - Hi (Sensible)
EXTERNal sTaTiC pREssURE (Pa)
sOUNd pREssURE lEVEl (dba) (50pa) Lo-Mi-Hi
RUNNiNg CURRENT (a) Heating / Cooling
fUsE RaTiNg (bs88) - hRC (a)
Note: HVRF indoor units can only be configured with the CMB-WM HBC (HVRF) and PURY-(E)M YNW-A1 or PQRY-P YLM-A1 outdoor units.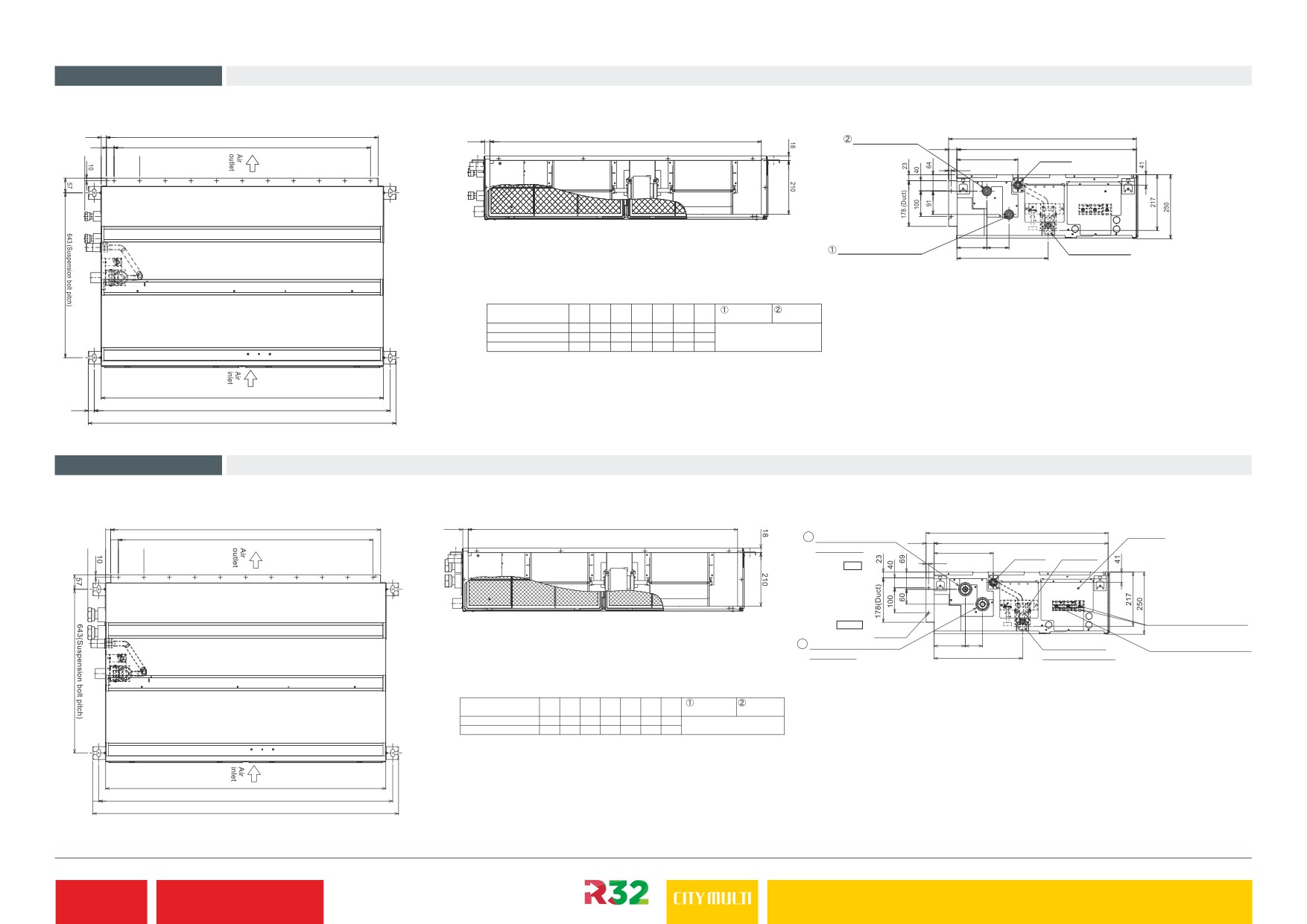 Product Dimensions
PEFY-WP20/25/32/40/50VMA-E
Water pipe(From HBC unit)
B (Suspension bolt pitch)
Product Dimensions
PEFY-WP63/80VMA-E
Terminal block(Transmission)
Water pipe(From HBC unit)
Terminal block(Power source)
PEFY-WP-VMA-E Ceiling Concealed Ducted indoor Unit