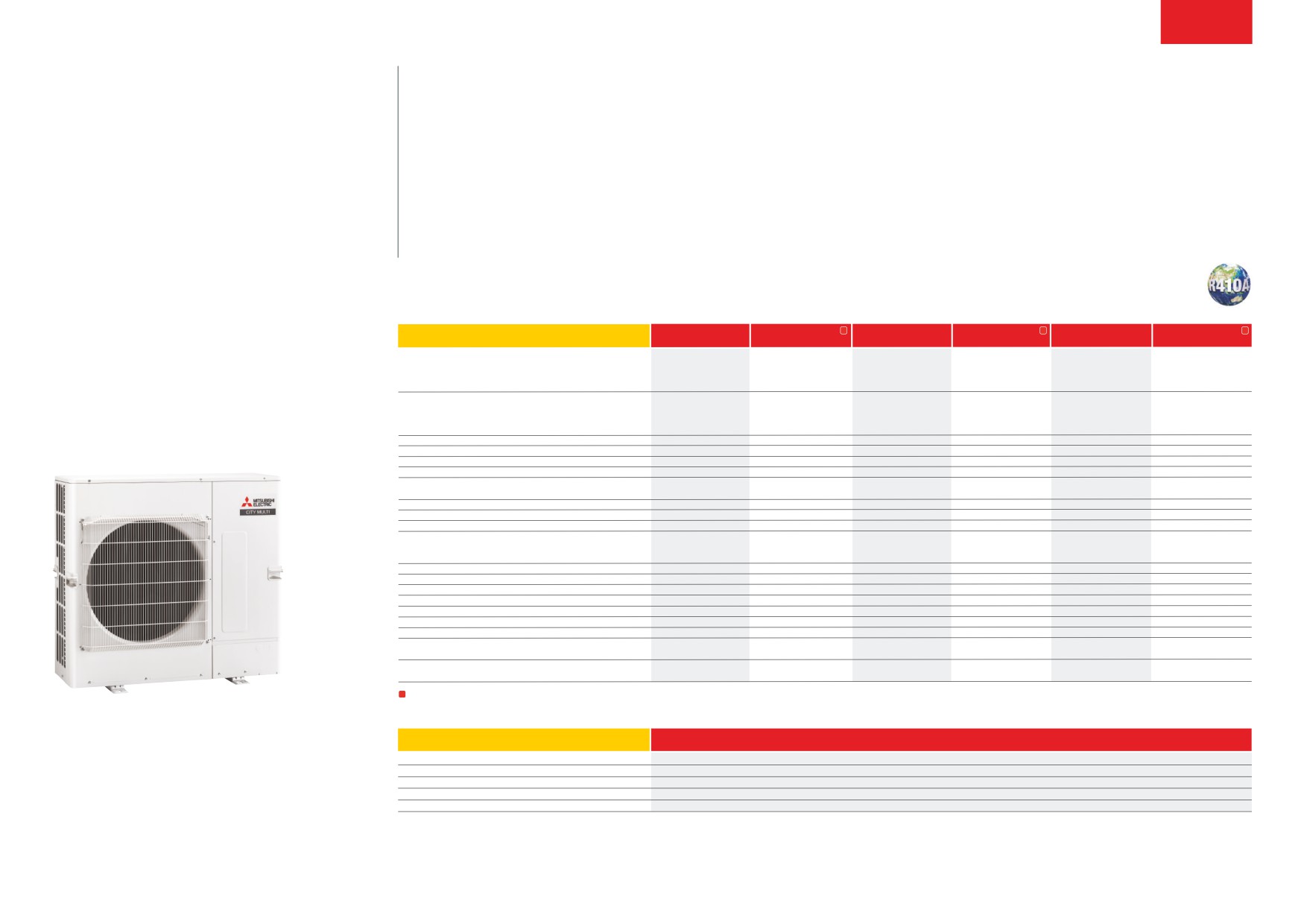 VRf technology and efficiency delivered in a small capacity, low footprint, single fan side blow system,
where there is a demand for a changeover capability between heating and cooling for all indoor units.
■
VRF piping, control and connectivity for small systems requiring heating or cooling
■
Low height profile and footprint making installation in built up areas easier
■
30Pa static pressure fan as standard if enclosures are required
■
Compatible with M Series, Mr Slim and City Multi indoor units
MaX NO. Of CONNECTablE iNdOOR UNiTs
sOUNd pREssURE lEVEl (dba)
NOMiNal sysTEM RUNNiNg CURRENT (a)
Heating / Cooling [MAX]
gUaRaNTEEd OpERaTiNg RaNgE (°C)
Heating / Cooling
fUsE RaTiNg (bs88) - hRC (a)
ChaRgE REfRigERaNT (kg) / CO
2
EQUiValENT (T)
MaX addiTiONal REfRigERaNT (kg) / CO
2
EQUiValENT (T)
3
Three Phase available May 2018.
Note: *SEER/SCOP available separately in the 'City Multi VRF Seasonal Efficiency' document. Based on Ecodesign Lot 21/6 to EN14825 standard.
fURThEsT pipiNg lENgTh afTER 1st bRaNCh
bETWEEN iNdOOR aNd OUTdOOR UNiTs - hEighT
50m max (30m max if outdoor installed below)
bETWEEN iNdOOR aNd iNdOOR UNiTs - hEighT