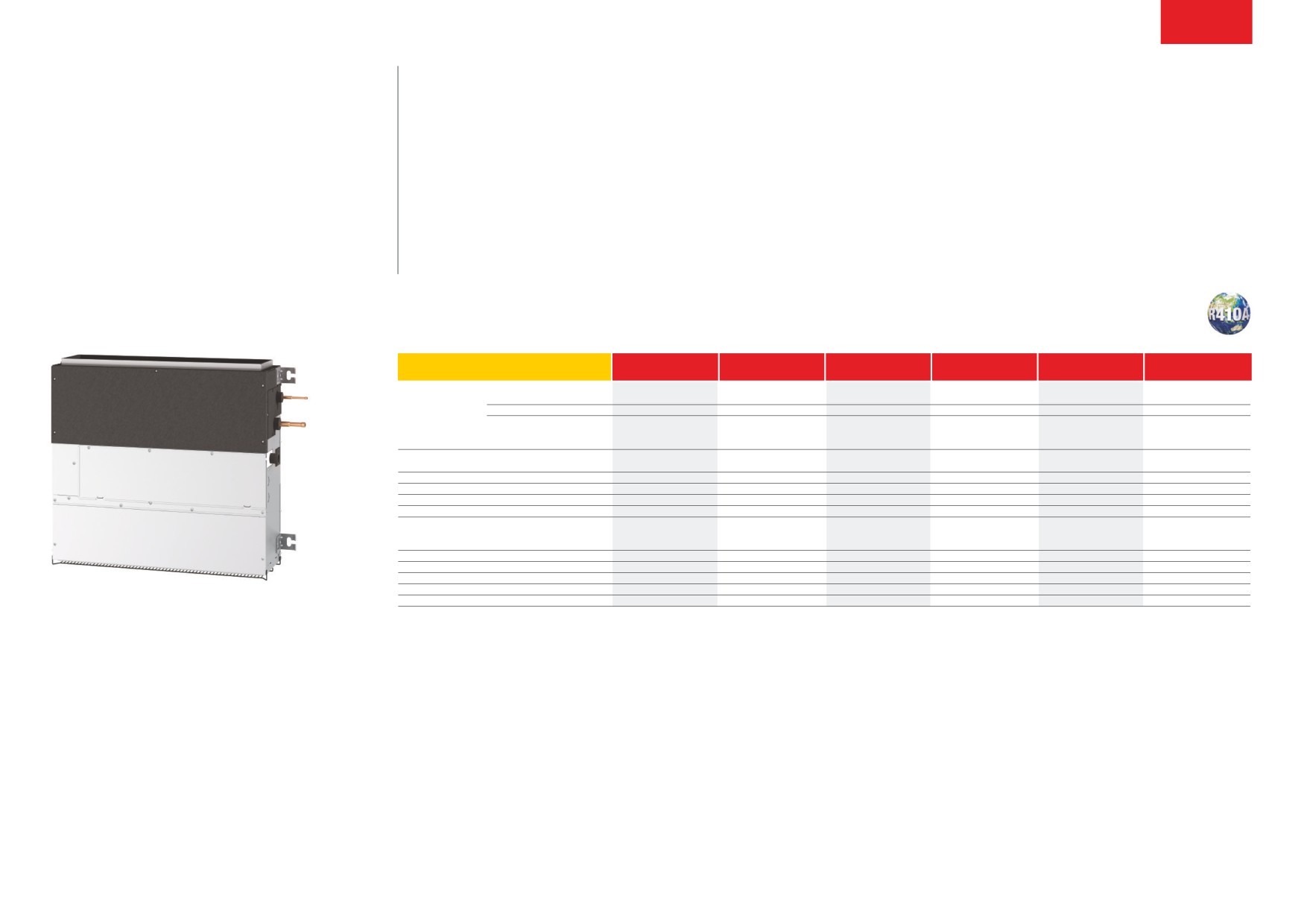 a compact concealed unit providing simple, effective air conditioning in perimeter zones.
The unit is easy to install and, at only 200mm deep, offers an unobtrusive method of delivering
a highly efficient air conditioning performance.
■
Concealed unit for hidden installation
■
Ideal for perimeter refurbishments
■
0-10-40-60Pa static pressure settings available
UK Total Cooling - Hi (Sensible)
EXTERNal sTaTiC pREssURE (pa)
sOUNd pREssURE lEVEl
*
1
(dba) Lo-Mi-Hi
RUNNiNg CURRENT (a) Heating / Cooling
fUsE RaTiNg (bs88) - hRC (a)
Note: *1 Additional sound data is available for this model. Separated inlet and breakout sound power level and discharge sound power level data is available on request.