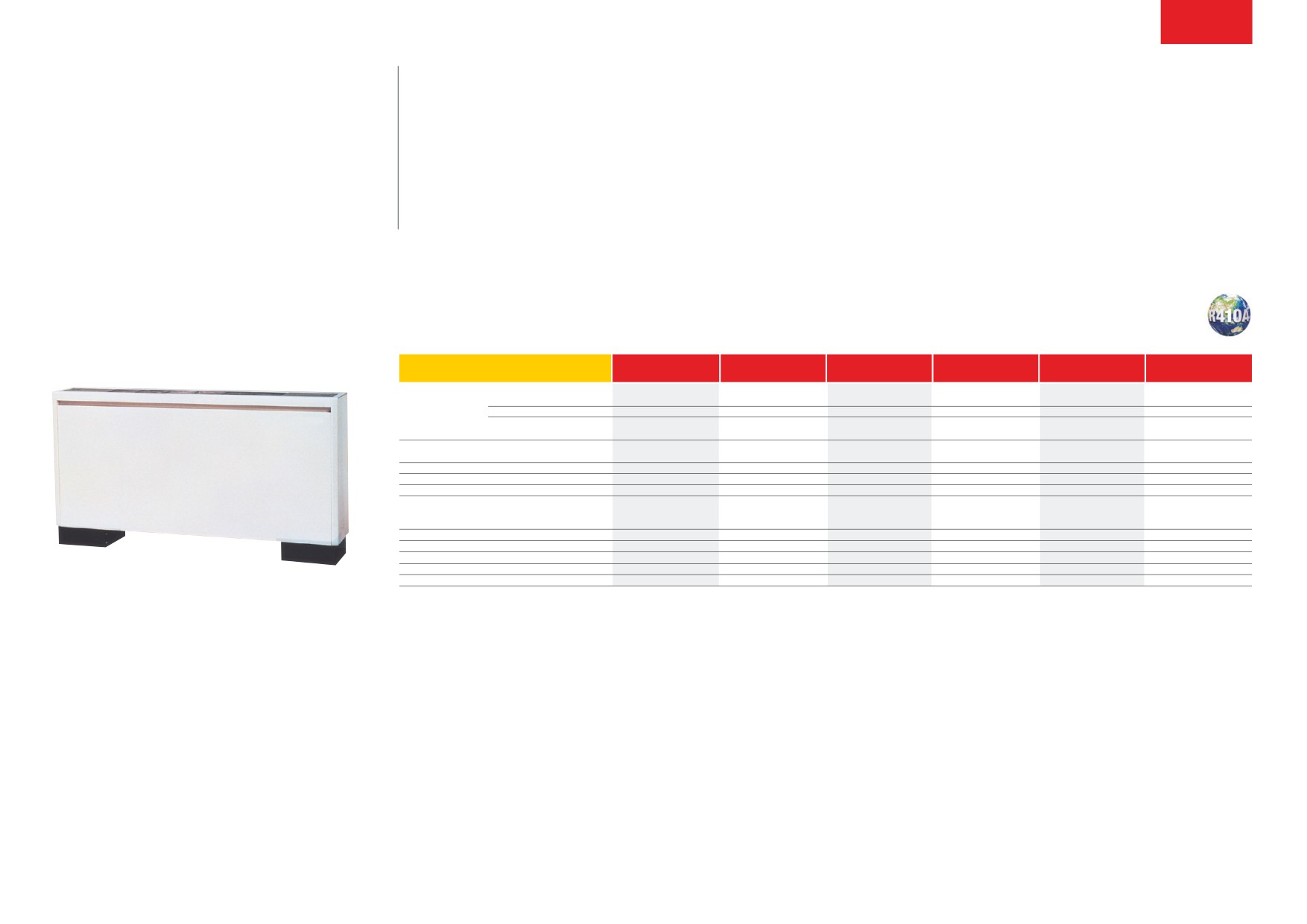 a compact cased unit providing simple, effective air conditioning in perimeter zones. The unit is
easy to install and, at only 220mm deep, offers an unobtrusive method of delivering a highly
efficient air conditioning performance.
■
Remote controller can be incorporated into the main unit
■
Perimeter air conditioning for retrofit applications with low ceiling void
UK Total Cooling - Hi (Sensible)
sOUNd pREssURE lEVEl (dba) Lo-Hi
RUNNiNg CURRENT (a) Heating / Cooling
fUsE RaTiNg (bs88) - hRC (a)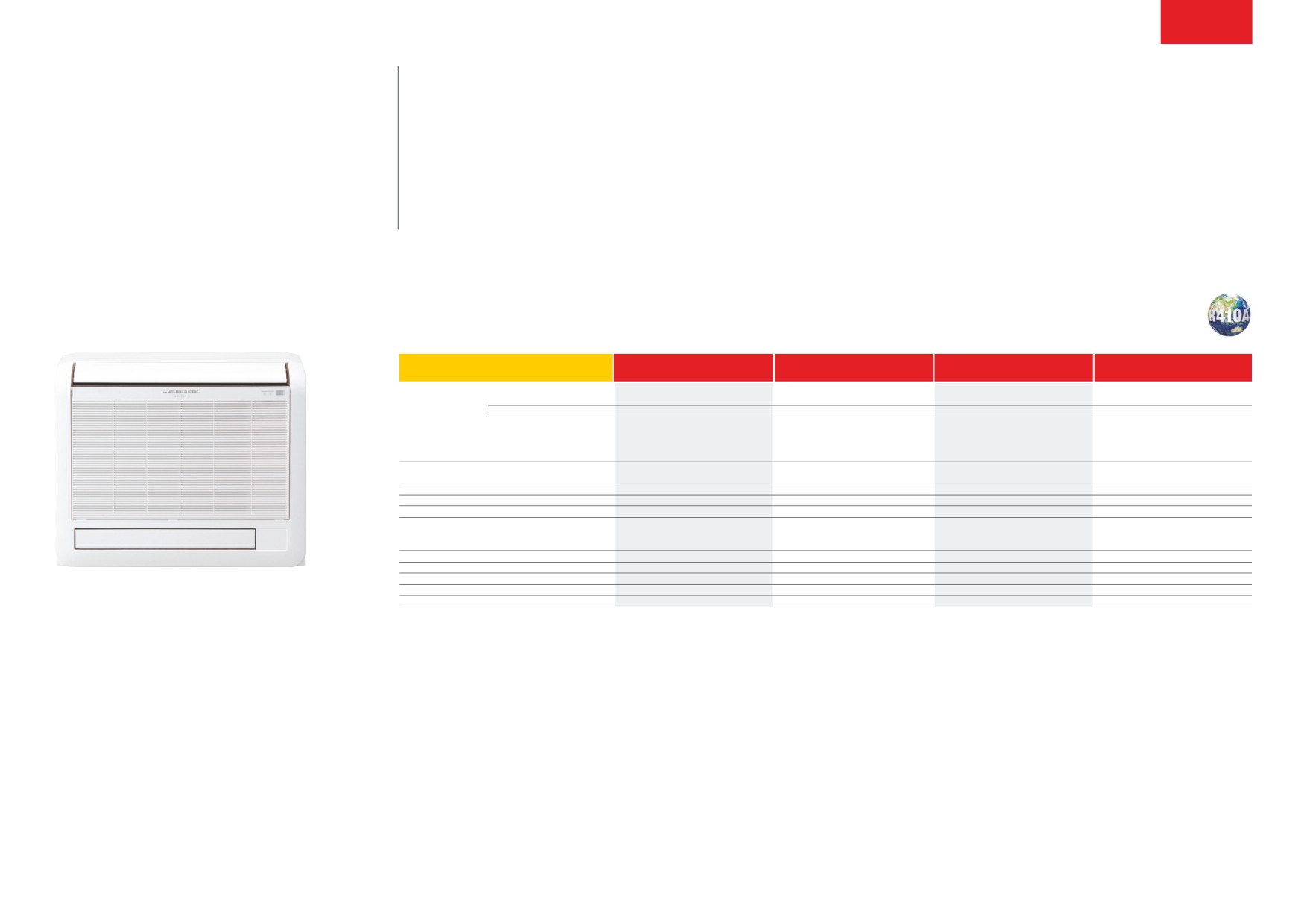 The pffy-p-VkM-E series is extremely versatile and is designed for wall attached installation at floor level.
The auto swing vane provides a more natural and comfortable airflow throughout the room and the
lightweight, compact design makes installation easy.
■
Pure white, slimline design
■
Upper and lower vanes for optimum, powerful and efficient air distribution
UK Total Cooling - Hi (Sensible)
sOUNd pREssURE lEVEl (dba) Lo-Mi1-Mi2-Hi
RUNNiNg CURRENT (a) Heating / Cooling
fUsE RaTiNg (bs88) - hRC (a)