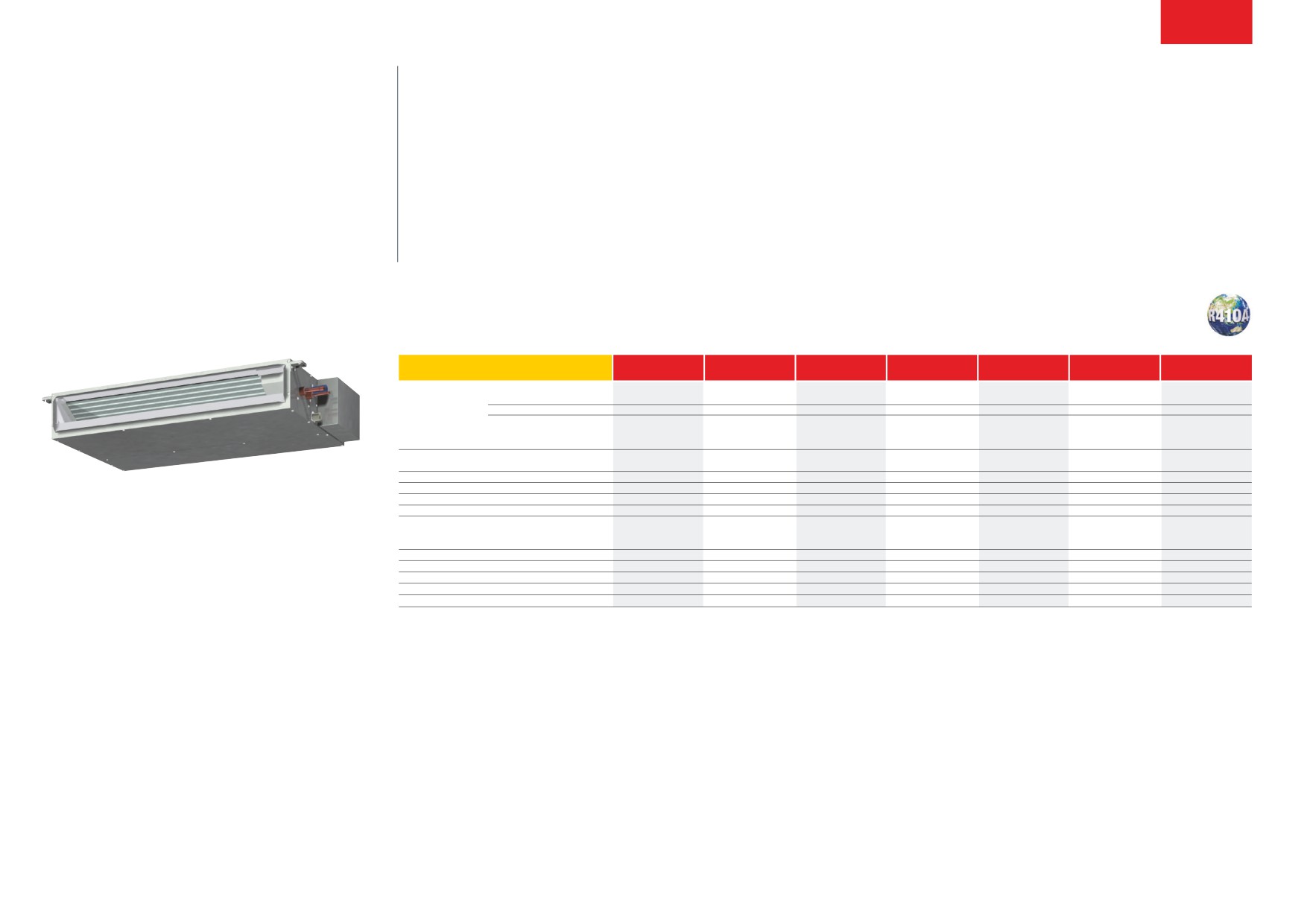 The ultra thin ceiling concealed ducted indoor unit offers increased flexibility and is particularly suitable
for locations where low noise operation is desired from a slimline body, such as hotels.
Ultra Thin Ceiling Concealed
■
Ultra thin body - height of only 200mm & width of only 790mm (size P15-32)
■
Extremely quiet operation - as low as 22dBA (size P15-20)
■
Static pressure of 5-50Pa
■
Available in a 1.5kW size, ideal for hotel rooms
UK Total Cooling - Hi (Sensible)
EXTERNal sTaTiC pREssURE (Pa)
sOUNd pREssURE lEVEl (dba)
*
1
Lo-Mi-Hi
RUNNiNg CURRENT (a) Heating / Cooling
fUsE RaTiNg (bs88) - hRC (a)
Note: *1 Additional sound data is available for this model. Separated inlet and breakout sound power level and discharge sound power level data is available on request.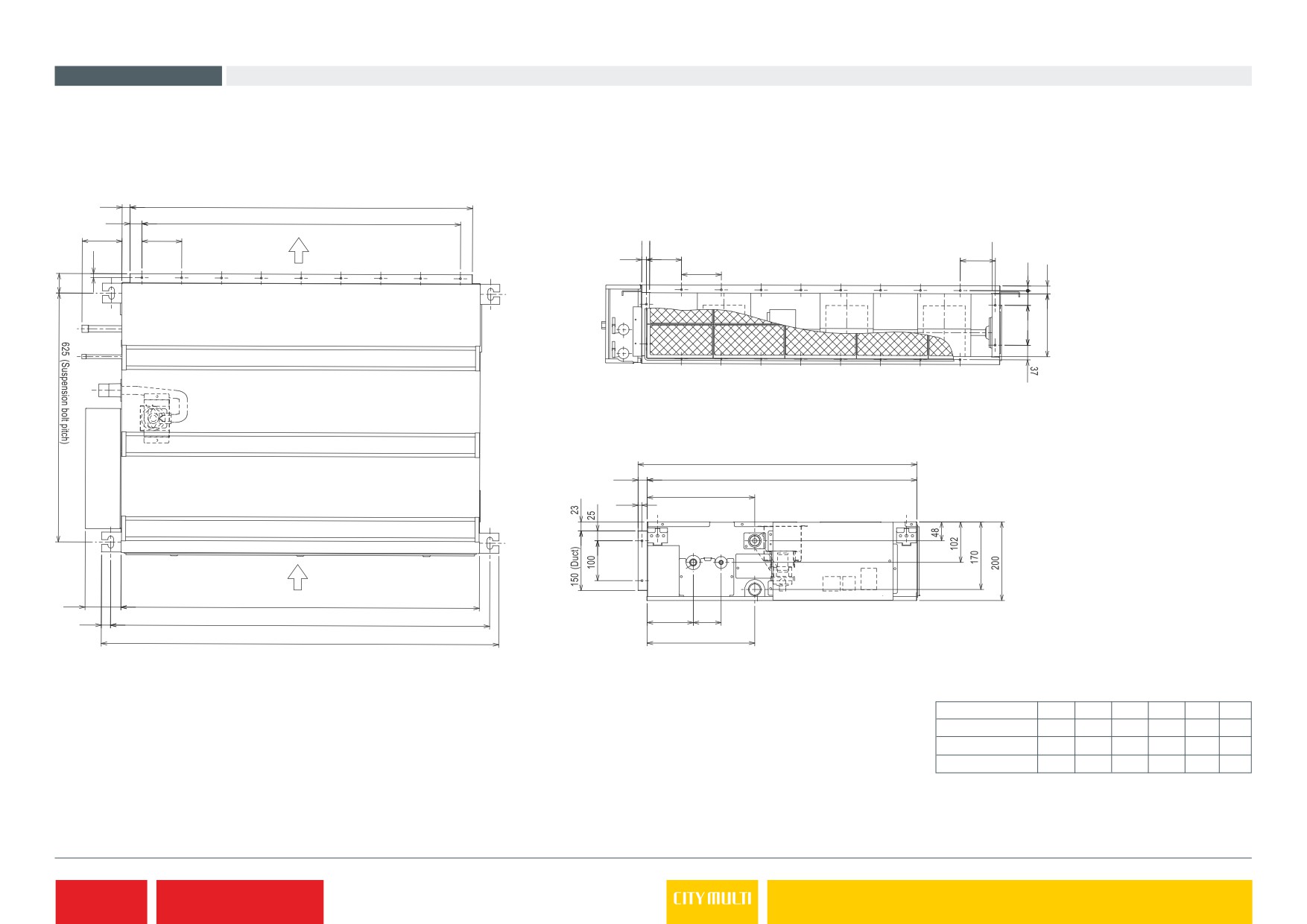 Product Dimensions
PEFY-P15/20/25/32/40/50/63VMS1-E
B (Suspension bolt pitch)
PEFY-P-VMS1-E Ultra Thin Ceiling Concealed Ducted Indoor Unit