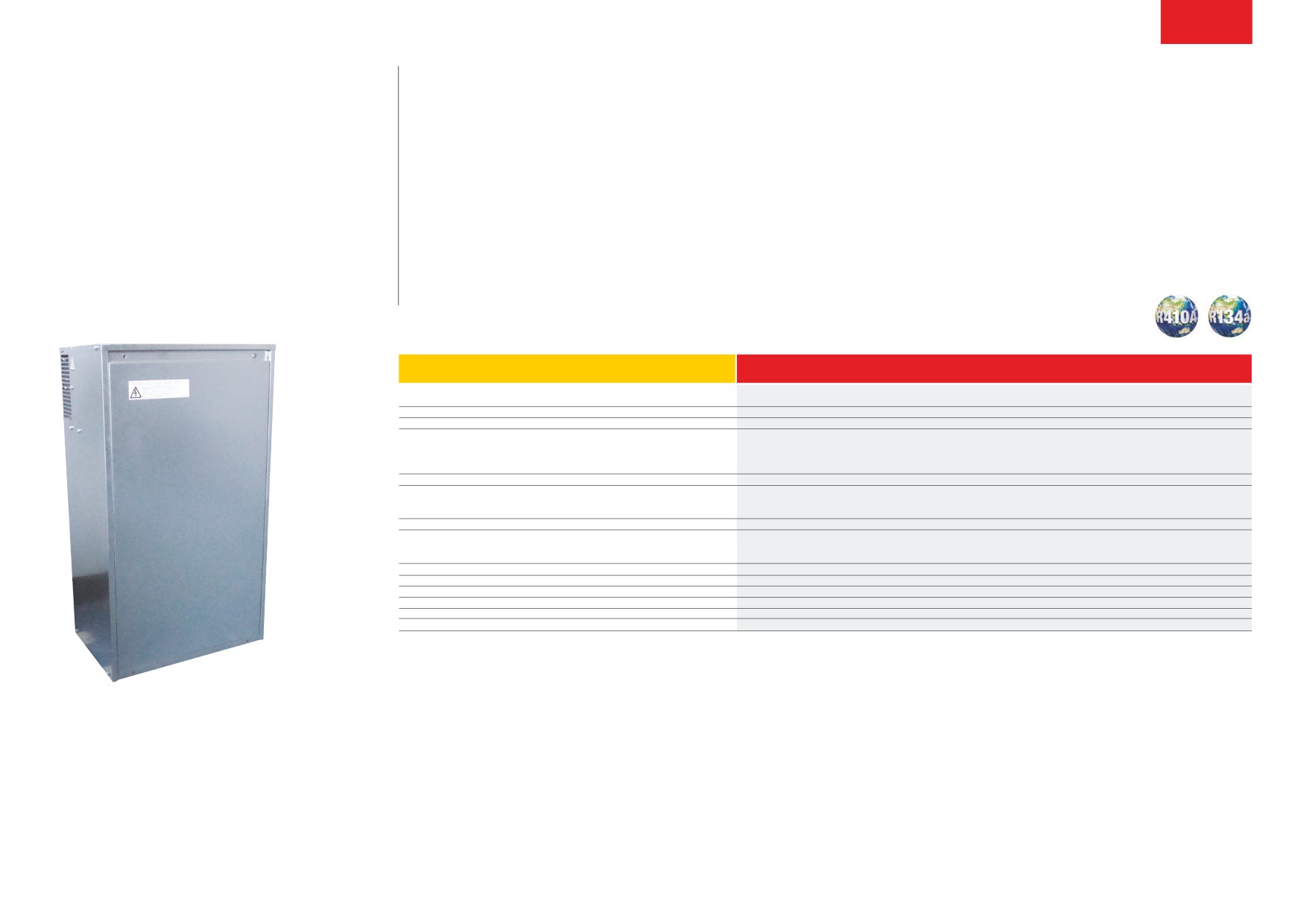 Taking full advantage of heat recovery technology, the Mitsubishi Electric booster unit (pWfy-p100VM-E-bU)
can achieve a flow temperature of up to
70ºC
and is an ideal solution for providing a hot water supply to
commercial buildings in an energy efficient manner.
VRF Sanitary Water Heater
■
The benefit of having air conditioning as well as a hot water supply from a single system means that the unit
is suitable for a variety of applications
■
Simple addition of the booster unit to the existing air conditioning system
■
Perfect solution that eliminates the inconveniences of gas boiler installation, such as gas grid connection costs,
meter installation and maintenance costs
■
Uses the PAR-W21MAA controller
COMpaTiblE OUTdOOR / CONdENsiNg UNiTs
sOUNd pREssURE lEVEl (dba)
MaX WaTER TEMpERaTURE (ºC)
OpTiMUM WaTER flOW RaTE (m
3
/h)
WaTER pREssURE dROp aT OpTiMUM flOW RaTE (kpa)
fUsE RaTiNg (bs88) - hRC (a)
ChaRgE REfRigERaNT (kg) / CO
2
EQUiValENT (t) R134a (GWP 1430)
*1 Nominal conditions: Outdoor 7/6ºC , 65ºC inlet water temperature, 1.5m
3
/h water flow rate, 7.5m refrigerant pipe. (Please note this is a spot condition and not capacity over tank heat up).
*2 Typical capacity at -10ºCWB outdoor temperature for tank heat up.