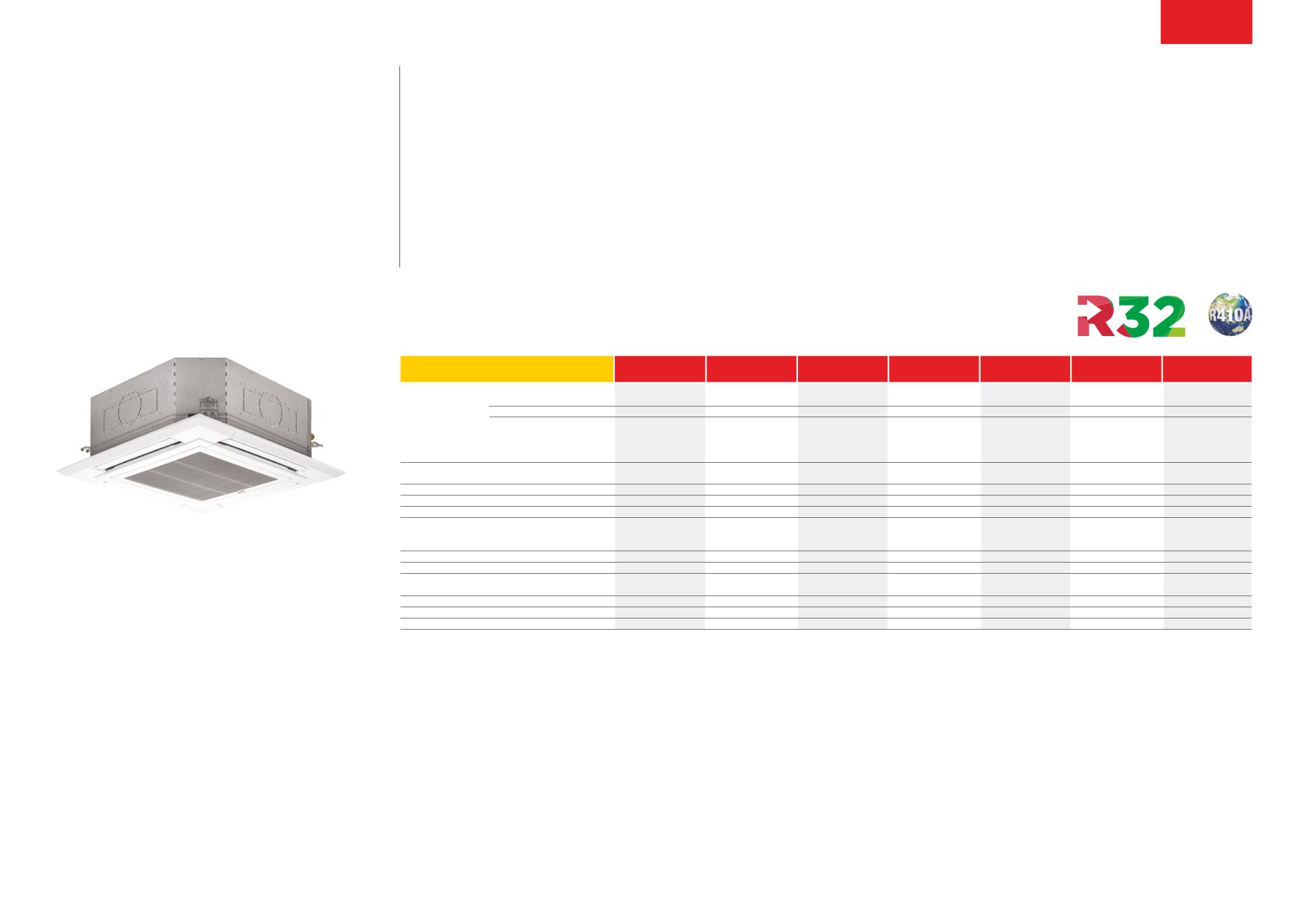 The plfy-M-VEM-E offer 72 different airflow patterns, with the ability to handle a multitude of ceiling
applications up to 4.2 metres in height. The easy to install, slim unit is ideal for maintaining constant
temperatures, thanks to adjustable vanes that allow users to precisely direct air where it's needed.
4-Way Blow Ceiling Cassette
■
Improved airflow control, including horizontal airflow for greater comfort
■
Optional 3D i-see sensor grille (PLP-6EAE) provides customised comfort by automatically
monitoring room occupancy, position and body temperatures
■
Optional filter lowering operation down to 4m (PLP-6EAJ)
UK Total Cooling - Hi (Sensible)
sOUNd pREssURE lEVEl (dba) Lo-Mi1-Mi2-Hi
RUNNiNg CURRENT (a) Heating
fUsE RaTiNg (bs88) - hRC (a)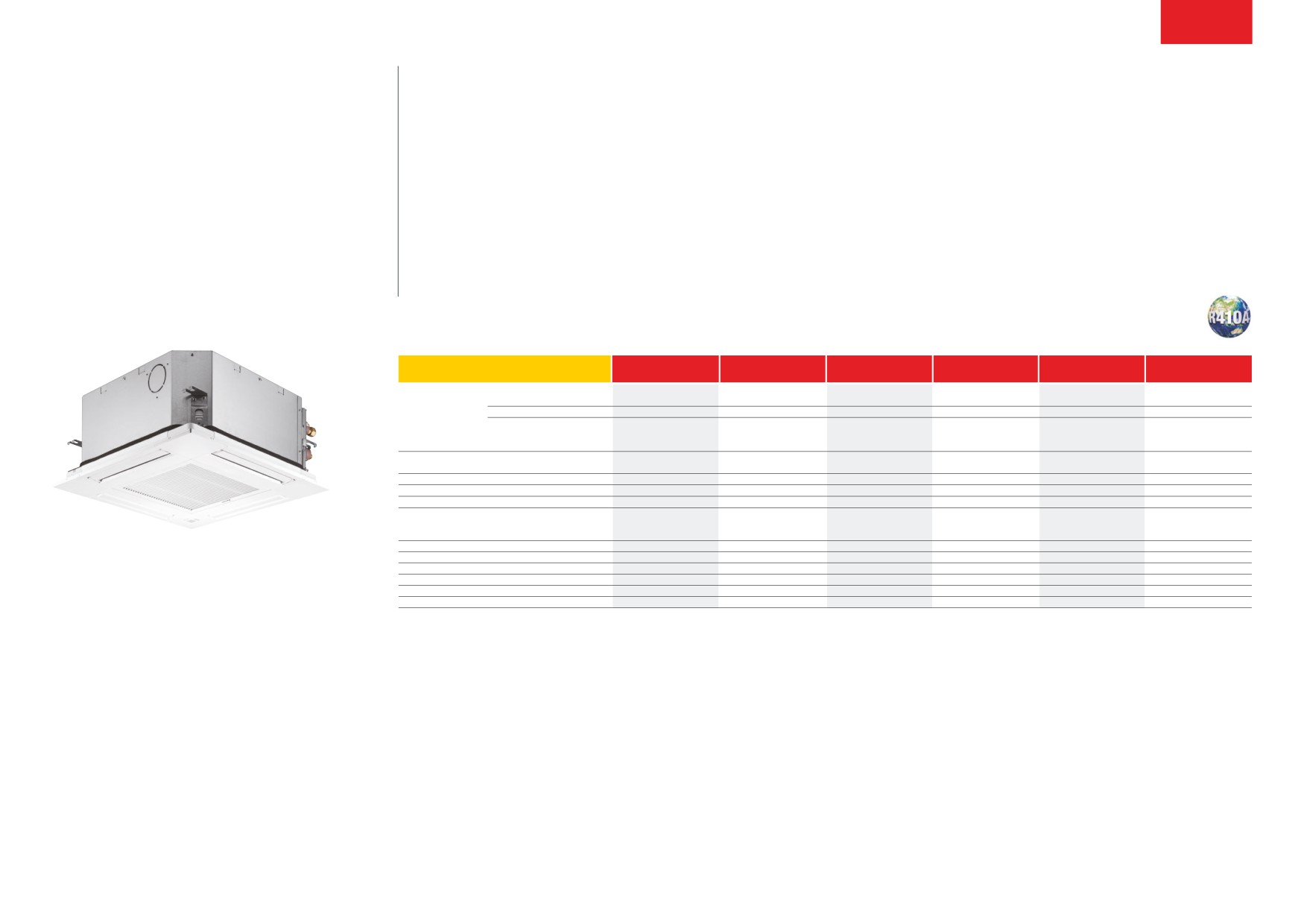 The plfy 600x600 cassette unit provides the smart solution to comfortable and efficient air conditioning.
it combines a stylish square design slimline grille with the latest energy-saving technologies and
is designed to fit snugly to ceilings, making it ideal in both offices and retail.
Ceiling Cassette Indoor Unit
■
New design - fits into narrow ceiling spaces with height of only 245mm
■
Low noise levels - reduced noise value with 3D turbo fan
■
Horizontal airflow - eliminating uncomfortable drafts and improved airflow control
■
Easy installation - temporary hanging hook on grille and no screw removal for corner panel / control box
■
3D i-see Sensor Grille - optional 360º human body temperature, room occupancy and position sensor grille
UK Total Cooling - Hi (Sensible)
sOUNd pREssURE lEVEl (dba) Lo-Mi-Hi
RUNNiNg CURRENT (a) Heating / Cooling
fUsE RaTiNg (bs88) - hRC (a)