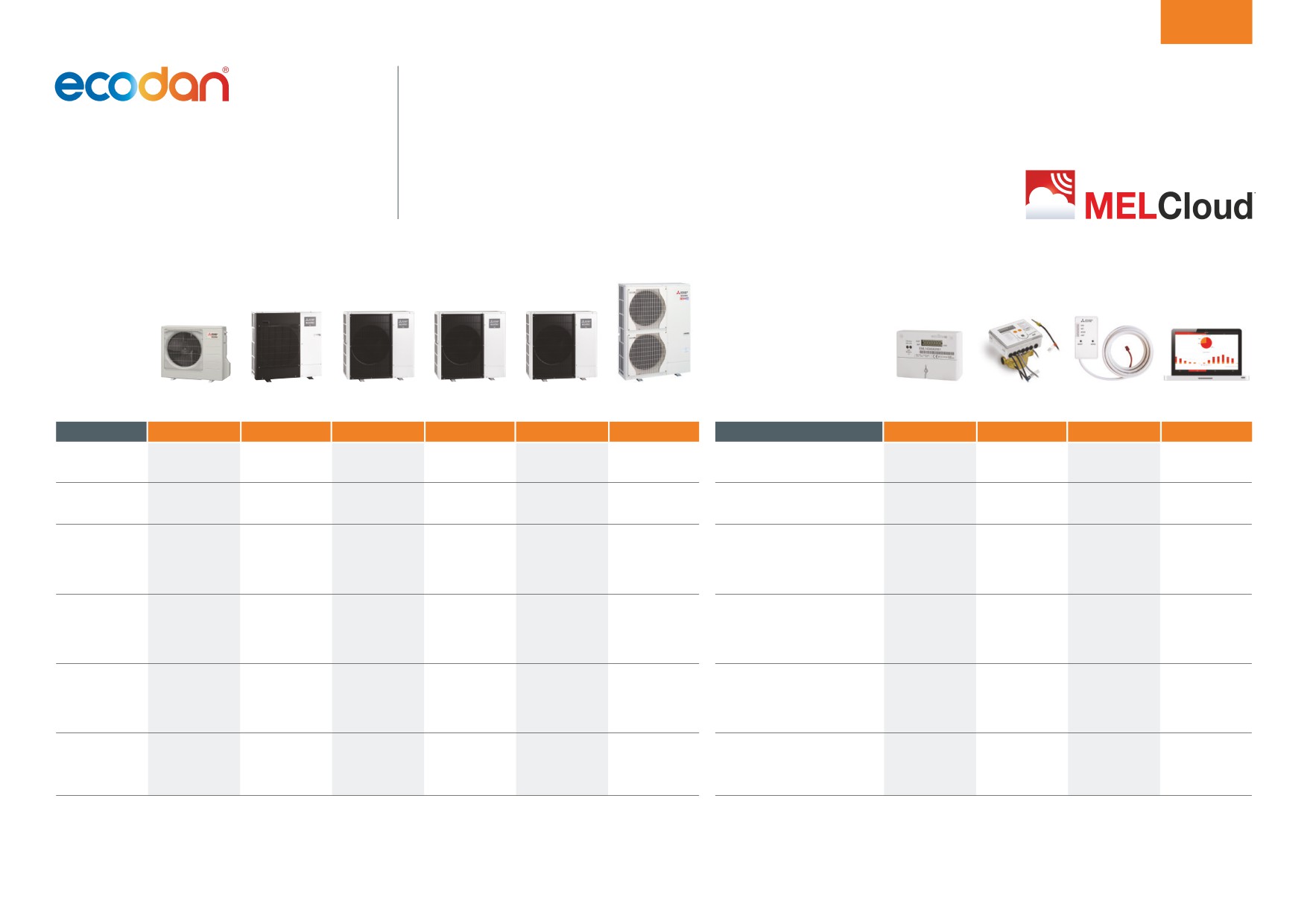 All Ecodan Flow Temperature Control (FTC6 / FTC5) systems come with free energy monitoring as standard.
System users are able to measure both consumed electrical energy and produced heat energy to the
nearest kWh. Further energy monitoring packs are also available, ranging from electric meter packs,
through to a Renewable Heat Incentive (RHI) compliant Metering and Monitoring Service Pack (MMSP)
which allows additional RHI payments to be claimed.
In addition to the basic system functionality features, i.e. hot water and heating status,
the system's energy performance can also
now be viewed. Historic energy consumption,
heat production and run cost reports are available via the main controller, SD card or MELCloud.
Energy input & output estimation
Electrical energy measurement
MMSP compliant electrical
heat generation pack with
MMSP compliant electrical
heat generation pack with
MMSP compliant electrical
heat generation pack with
Electrical energy consumption