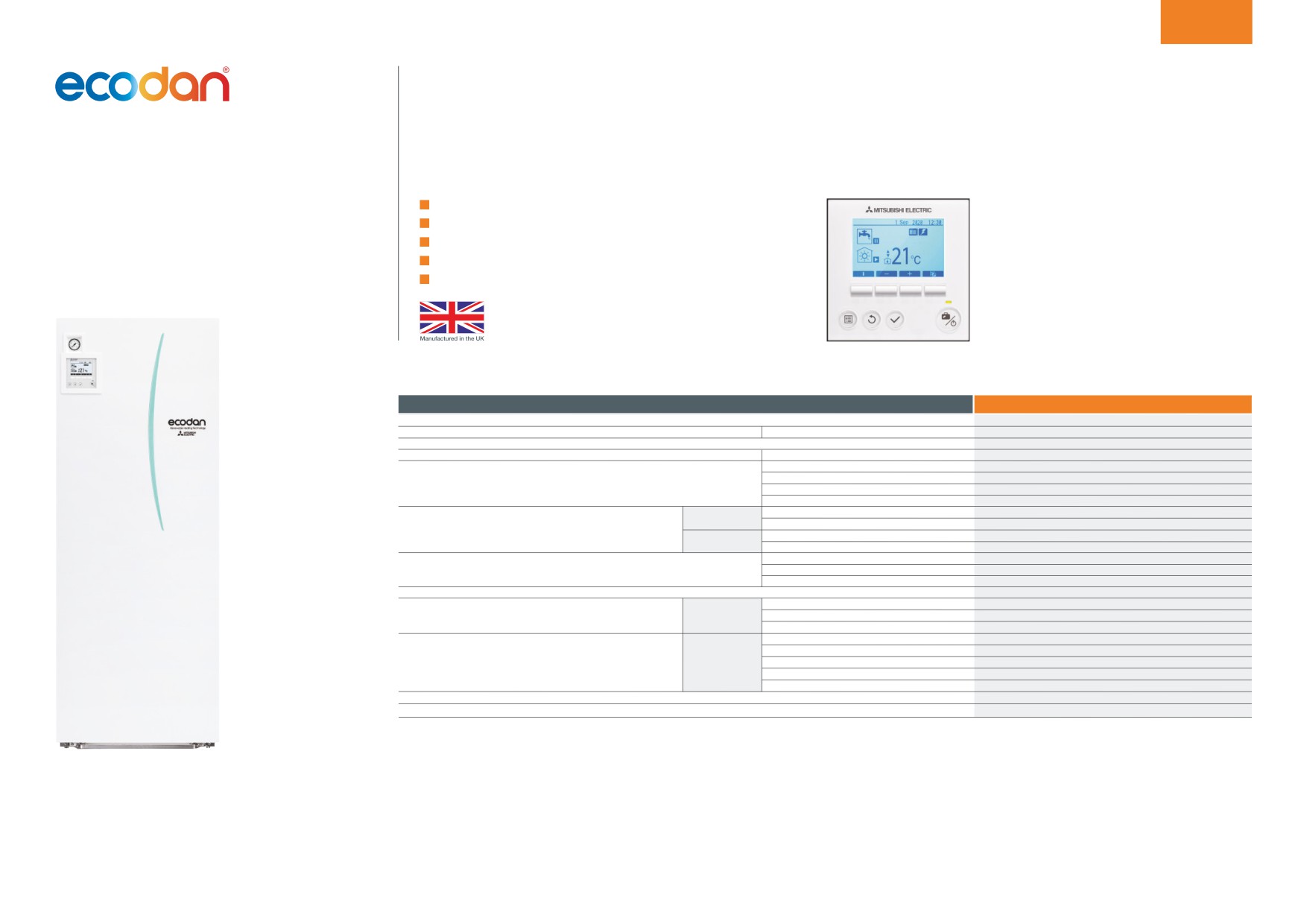 The Packaged Cylinder provides a highly adaptable heating solution for all property types.
Designed to optimise performance within a compact white goods footprint, the plug and play packaged cylinder fully integrates with
the Ecodan monobloc air source heat pump range. Advanced plate heat exchanger technology delivers superior heat up times and
EHPT20X-MHEDW
our rapid SD card commissioning, MELCloud WiFi connectivity and energy monitoring functions are also included as standard.
Optional 2-zone energy efficient space heating control
Mitsubishi Electric's sixth generation controller
Ready-Plumbed and wired for faster installation
(FTC6) includes intelligent room temperature
Hybrid function, for use with conventional boilers
control as standard. This together with
Energy monitoring as standard
advanced weather compensation ensures
the system delivers efficient, comfortable
MELCloud Wi-Fi connectivity
heating regardless of the season. FTC6
now also includes energy monitoring
showing consumed and produced energy.
NOMINAL HOT WATER VOLUME (LITRES)
HEAT PUMP COMBINATION HEATER - Large Profile (Average Climate)
OPERATING AMBIENT TEMPERATURE (°C DB)
SOUND PRESSURE LEVEL AT 1M (dBA)
Flow Rate (l/min) - (H)WM 50 / 60 / 85 / 112 / 140
Connection Size (mm) Heating / DHW
Flow Sensor (minimum flow 5L/min)
Temp and Pressure Relief Valve (°C)/ (MPa (Bar))
Fuse Rating - MCB Sizes (A)
*1
Fuse Rating - MCB Sizes (A)
*1
OPTIONAL SIMPLIFIED WIRELESS ROOM THERMOSTAT AND WIRELESS RECEIVER
PAR-WT50-E Controller and PAR-WR51-E Receiver
*1 MCB Sizes BS EN60898-2 & BS EN60947-2 *2 Optional 2 zone accessory pack available
Notes:
Cylinder includes: Flow Temperature Controller (FTC6) with Main Controller and Temperature Sensors, Pumps & Valves for Zone 1 and DHW use, Flow Sensor, Plate Heat Exchanger, Scale Trap, 3kW Immersion Heater.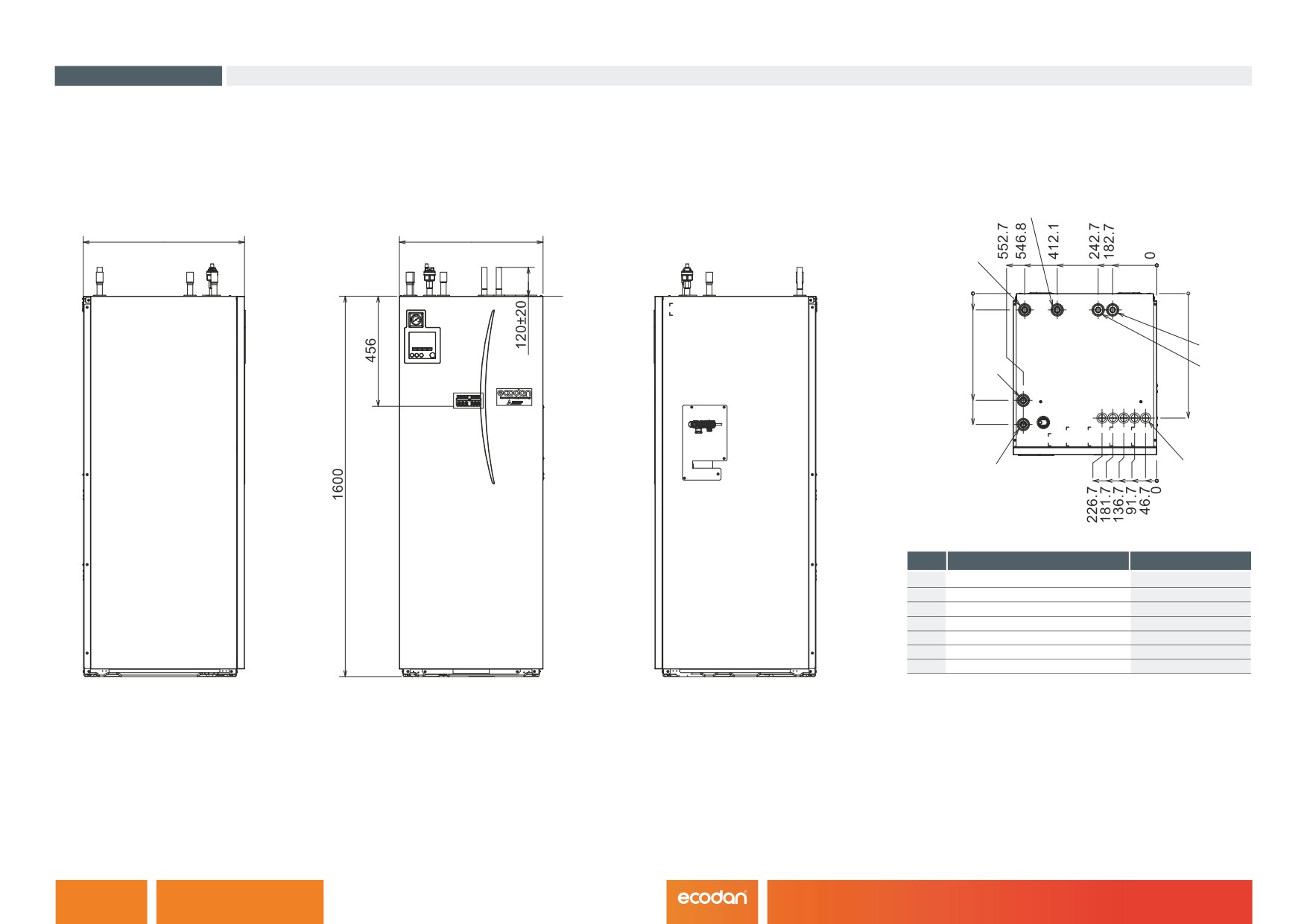 Product Dimensions
EHPT20X-MHEDW
Cold water inlet connection
Space heating return connection
Space heating flow connection
Flow from heat pump connection
Return to heat pump connection
EHPT20X-MHEDW Packaged Cylinder for Ecodan Monobloc Units