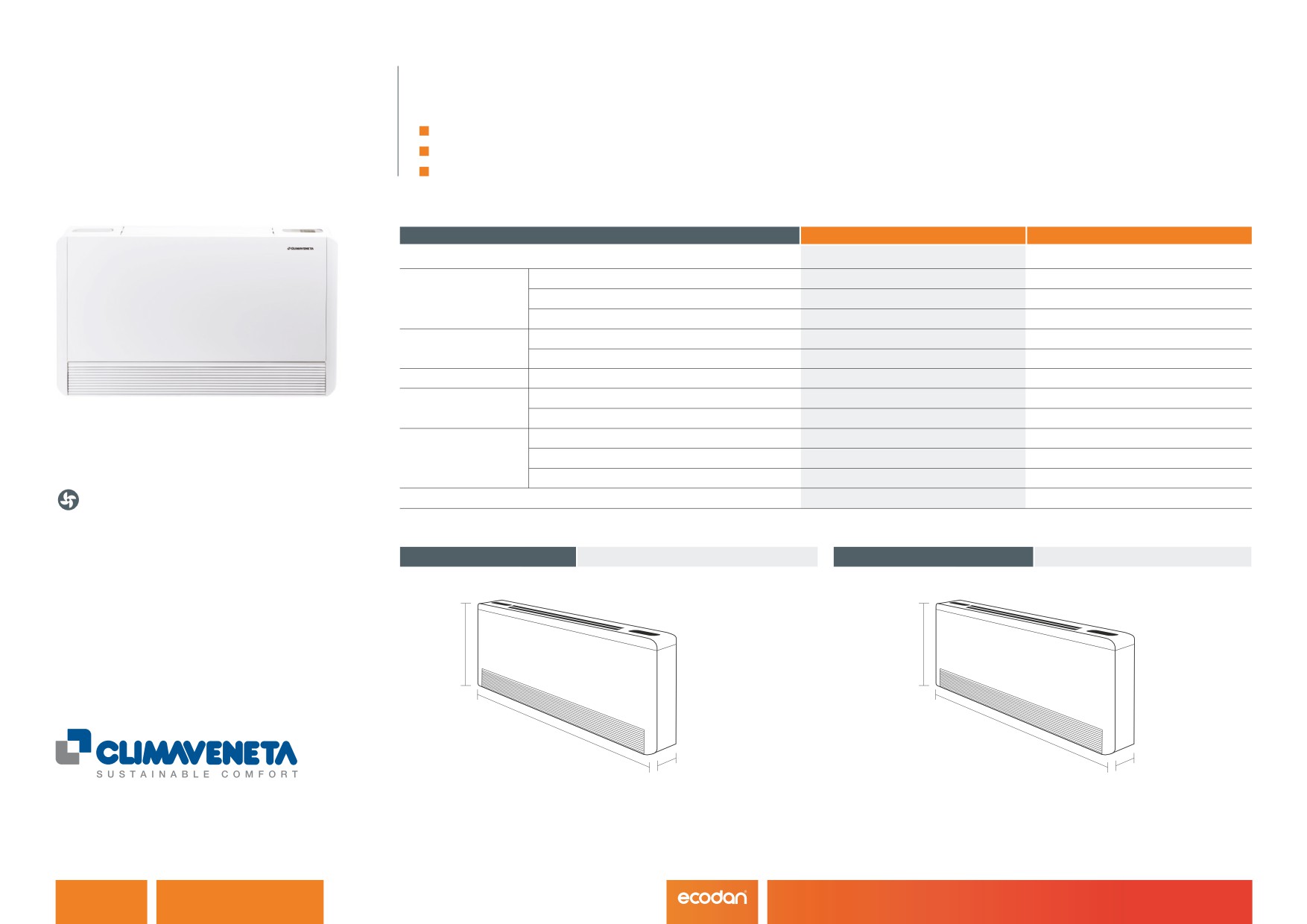 The i-Life2 Slim Fan Assisted Radiator designed to work seamlessly with existing heating or renewable technologies.
Stylish - At only 13cm deep, the sleek and elegant satin-white, wall mounted cabinet is designed to blend seamlessly into any setting
Flexible - Packed with advanced controls and functions, the i-Life2 Slim will work with traditional heating or renewable systems such as heat pumps
Easy to Use - Airflow is managed by deflectors at the top of the unit, which open and close automatically ensuring fast even heat distribution
Fan Power Input (W) - (Lo-Mi-Hi)
*1 *8
Water Flow Rate (l/min) - (Lo-Mi-Hi)
*2
Water Pressure Drop (kPa) - (Lo-Mi-Hi)
*2 *8
Air Flow Rate (m3/h) - (Lo-Mi-Hi)
*1
Sound Pressure (dB(A)) - (Lo-Mi-Hi)
*3
Sound Power (dB(A)) - (Lo-Mi-Hi)
*4*7*8
i-Life2 Slim units are managed by a variable speed fan motor
that continuously modulates the fan speed
1. Room temperature 27°C d.b./19°C w.b.; Chilled water (in/out) 7/12°C.
2. Room temperature 20°C d.b.; Hot water (in/out) 45/40 °C.
3. Sound pressure level in free field on a reflective surface, 1m from fan front and 1m
from the ground. Non-binding value obtained from sound power level.
4. Sound power on the basis of measurements made in compliance with ISO 374
5. Unit in standard configuration/execution, without optional accessories.
6. Values in compliance with EN14511-3:2013.
7. Values in compliance with [REGULATION (UE) N.2016/2281].
8. Certified data in EUROVENT.
i-LIFE2 Slim Fan Assisted Radiator