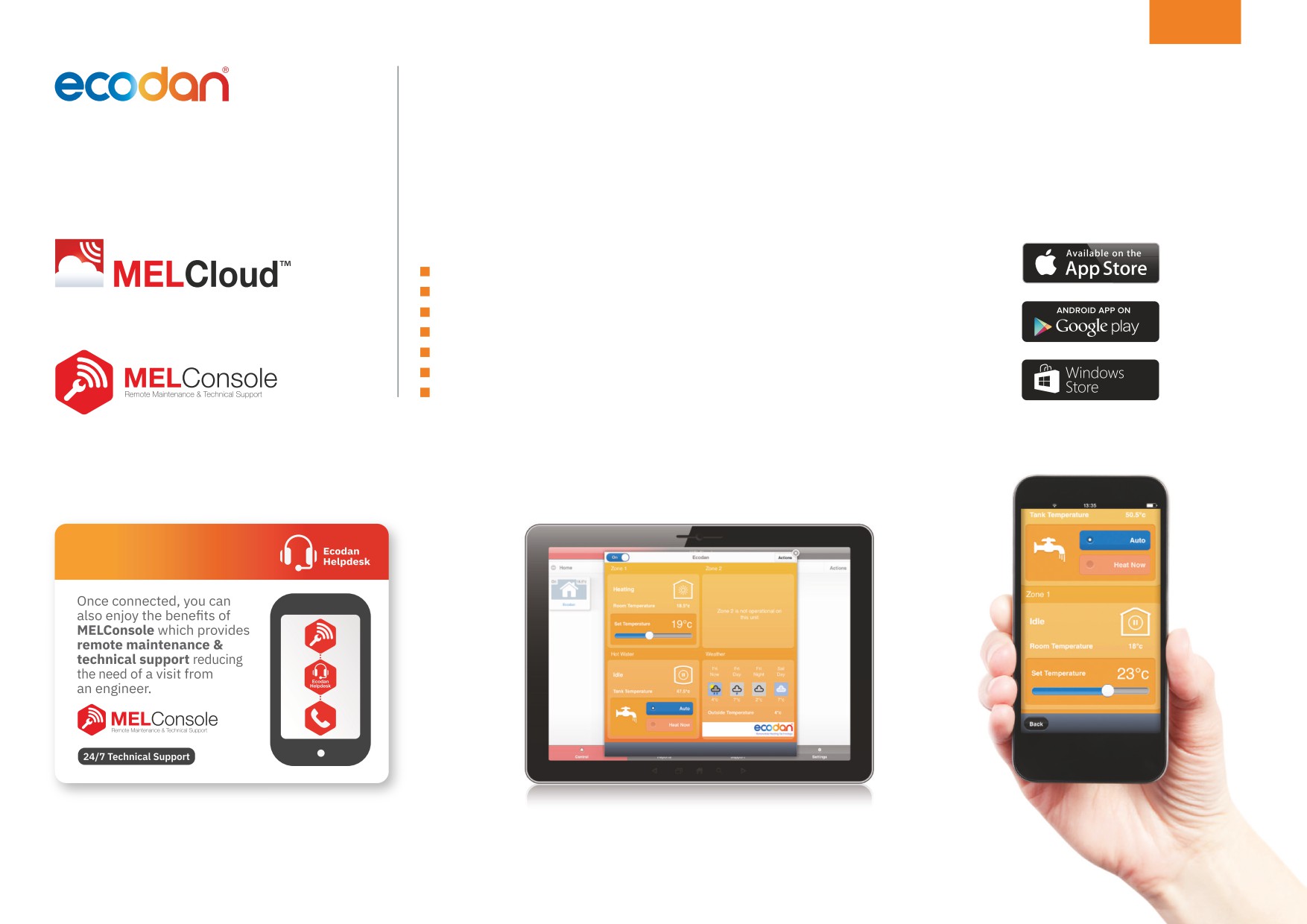 MELCloud is a cloud based solution for controlling your Mitsubishi Electric Ecodan heating
system either locally or remotely by PC, Mac, Tablet or Smartphone via the internet.
The set up and remote operation of your Ecodan heating system via MELCloud is simple and straight forward. All you need is
a wireless connection where the Ecodan is located and an internet connection on your mobile or fixed device. To set up the
system, the router and the Ecodan Wi-Fi interface need pairing and this is done simply and quickly via the WPS button found
on all mainstream routers, or using access point pairing via a mobile phone.
Access to remote maintenance and technical support
View and control your heating and hot water from anywhere in the world
Reports on energy use, temperature history and more
Featuring the award-winning
Live weather feed at location of Ecodan
Share / restrict access and control of the Ecodan system
Available for any FTC6 / FTC5 based system, new or retrofit using a MAC-567IF-E interface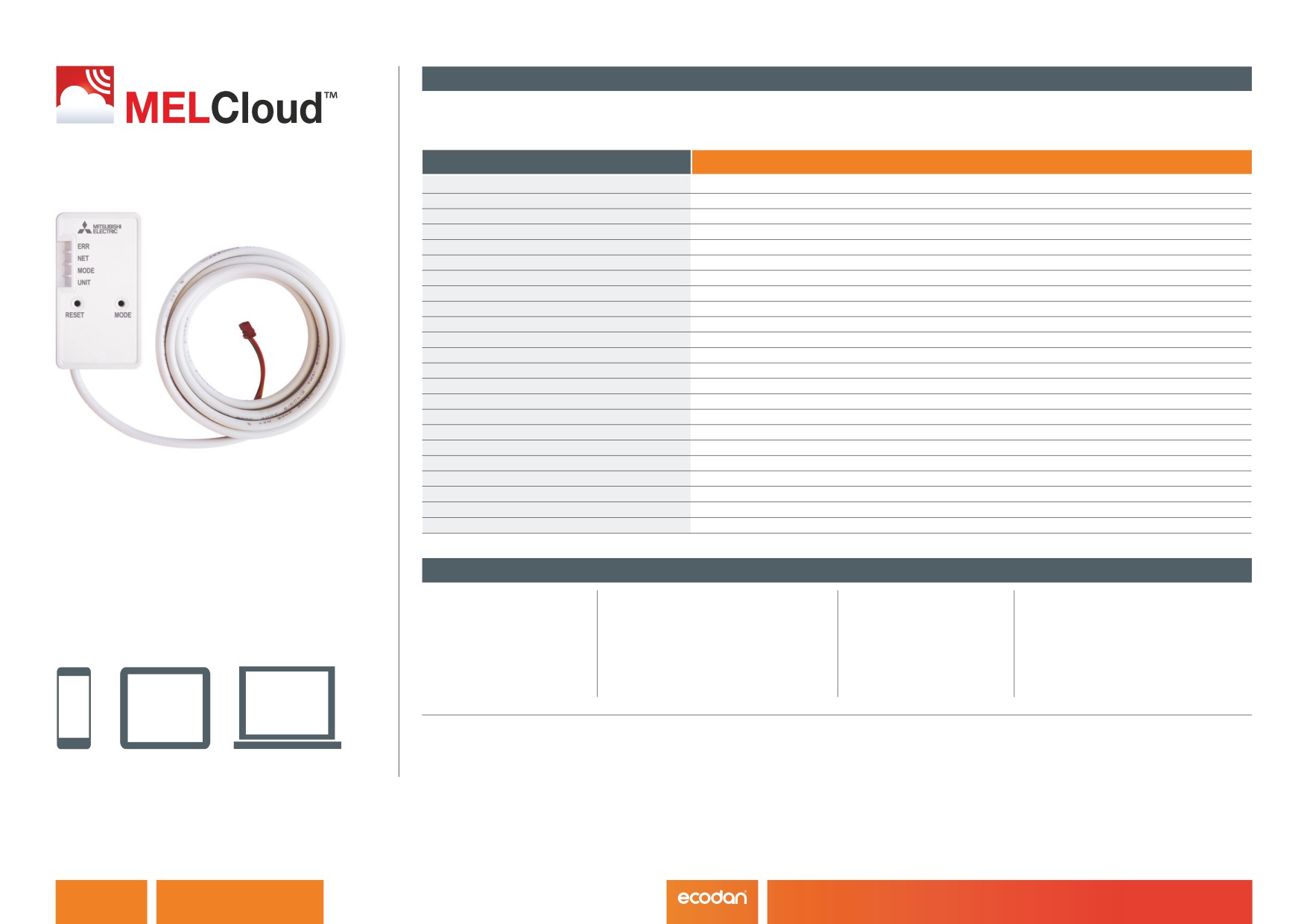 All Ecodan FTC6 / FTC5 systems have energy monitoring functionality as standard and the ability to connect to MELCloud.
A MAC-567IF-E Wi-Fi Interface is required to use MELCloud.
Consumed Electrical Energy
Supported Hardware / Software
Supported Hardware / Software
MELCloud visit our website:
Tablets
(Apps or Web Client)
Smartphones
(Apps or Web Client)
Internet Browsers
(Web Client only)
Microsoft Internet Explorer
melcloud.com and click 'Login'
Samsung Galaxy Tab / Note
This is not definitive list of all compatible devices, other similar devices which use supported Operating Systems or Internet Browsers should also work either via dedicated Apps or via
Available for PC, Mac, Tablet or Smartphone
Web Browser / Web Client options. Please note that user experience may vary slightly depending on hardware and software combination.
MELCloud Wi-Fi Connectivity