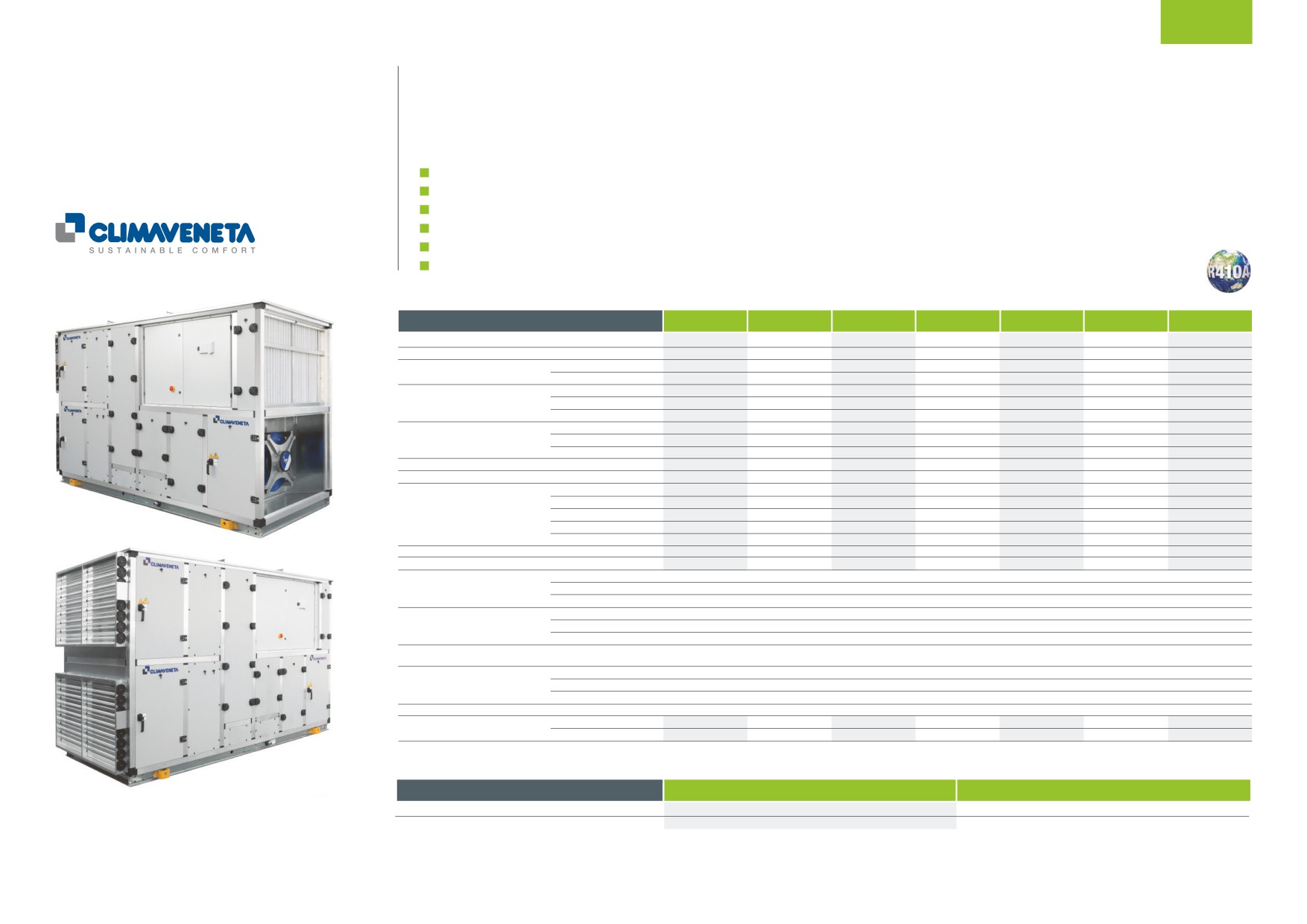 the
Climaveneta Wizard Air Handling Units (AHUs)
utilise mr Slim Power inverter heat pump
technology, efficient thermal wheel heat recovery technology and an integrated controls system,
making them highly advanced, flexible and efficient.
Mr Slim Power Inverter heat pump technology
Thermal wheel with hygroscopic coating
Constant volume EC plug fans
Easy air flow commissioning with selectable target air volume control
Fully integrated controls and single point power supply regardless of accessories
Units available in sections with all fixings, wiring, and electrical connectors included
ExtERNAl StAtic PRESSURE (Pa)
HEAt REcOVERy EfficiENcy (%)
SPEcific fAN POwER (SfPint) (w/(l/s))
SOUNd POwER lEVEl (dB(A))
UNit dimENSiONS (wxdxH)
*1
(mm)
iSO ePm1 50% / f7 Bag filter
45mm sandwich panels, galvinised steel sheets with a pre-plastified external finish
45 kg/m3 density polyurethane foam
(Deflection/Leakage/Filter bypass/Thermal transmittance/Thermal bridging)"
Target Supply Air Setpoint
ElEctRicAl POwER REQUiREmENtS
400VAc / 3ph+Positive Earth / 50Hz
Standard Inverter (R410A)
Note: Please refer to Mr Slim section for outdoor unit specification data. The specification data is based on the rated conditions below, at the rated air flows.
*1 Units in sections as an option will include extra profiles, increasing the weight and dimensions of the final unit.