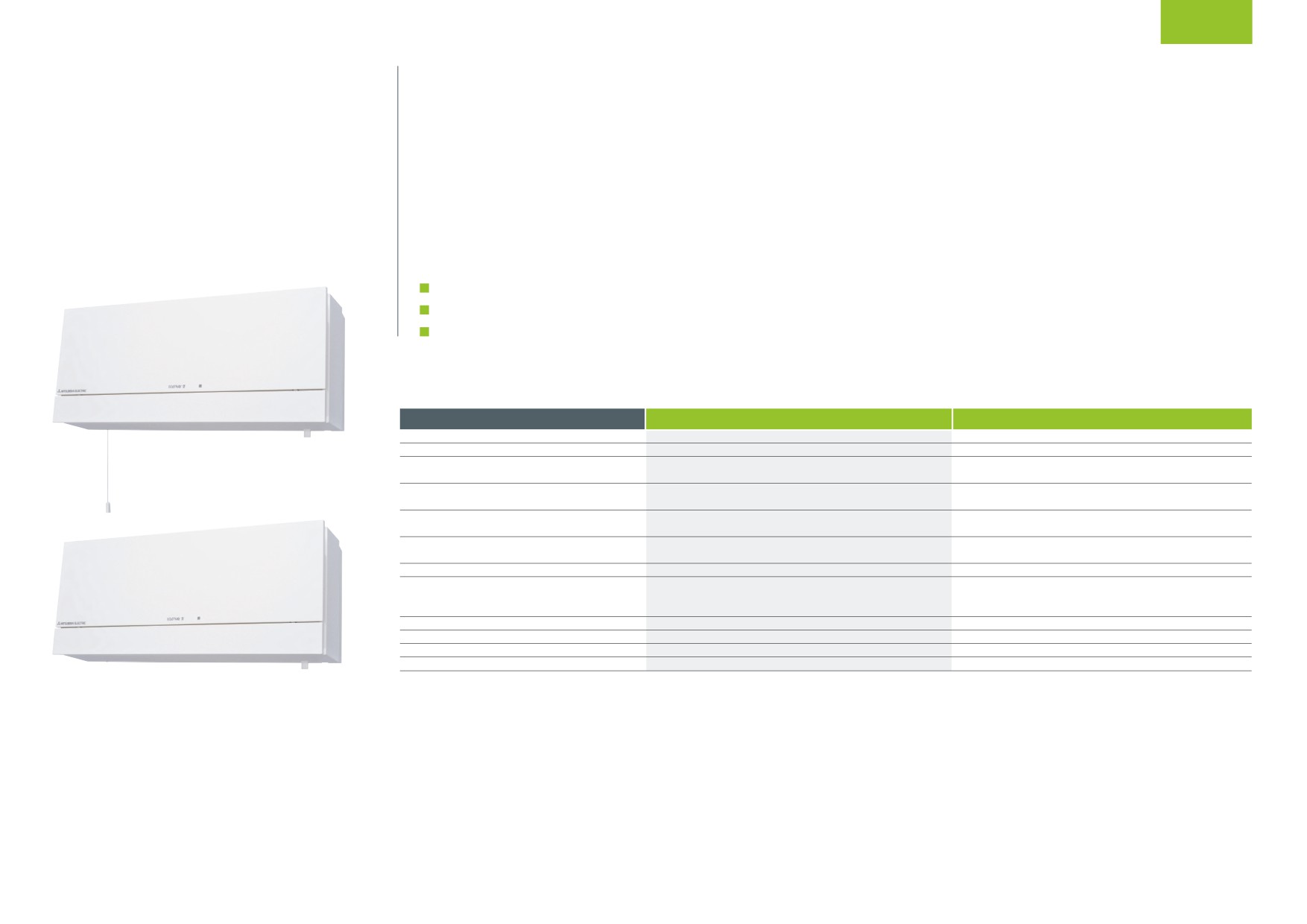 the
VL-100
units supply fresh air inside a room using simultaneous supply
and extract operation in an energy efficient manner.
The recovery of both latent heat and sensible heat ensures a comfortable internal environment
as well as reducing heat losses, saving both energy and costs.
The compact unit with its simple installation makes it ideal for single room applications,
such as small offices, bedrooms etc.
Effective fresh air ventilation with improved air quality
Reduces heating / cooling costs
SOUNd PRESSURE lEVEl (dBA)
tEmPERAtURE ExcHANGE EfficiENcy (%) Low
fUSE RAtiNG (BS88) - HRc (A)
Notes: The VL-100U5-E includes a pull cord switch to control the unit. Also available as VL-100EU5-E which includes the option to fit a field supplied external wall switch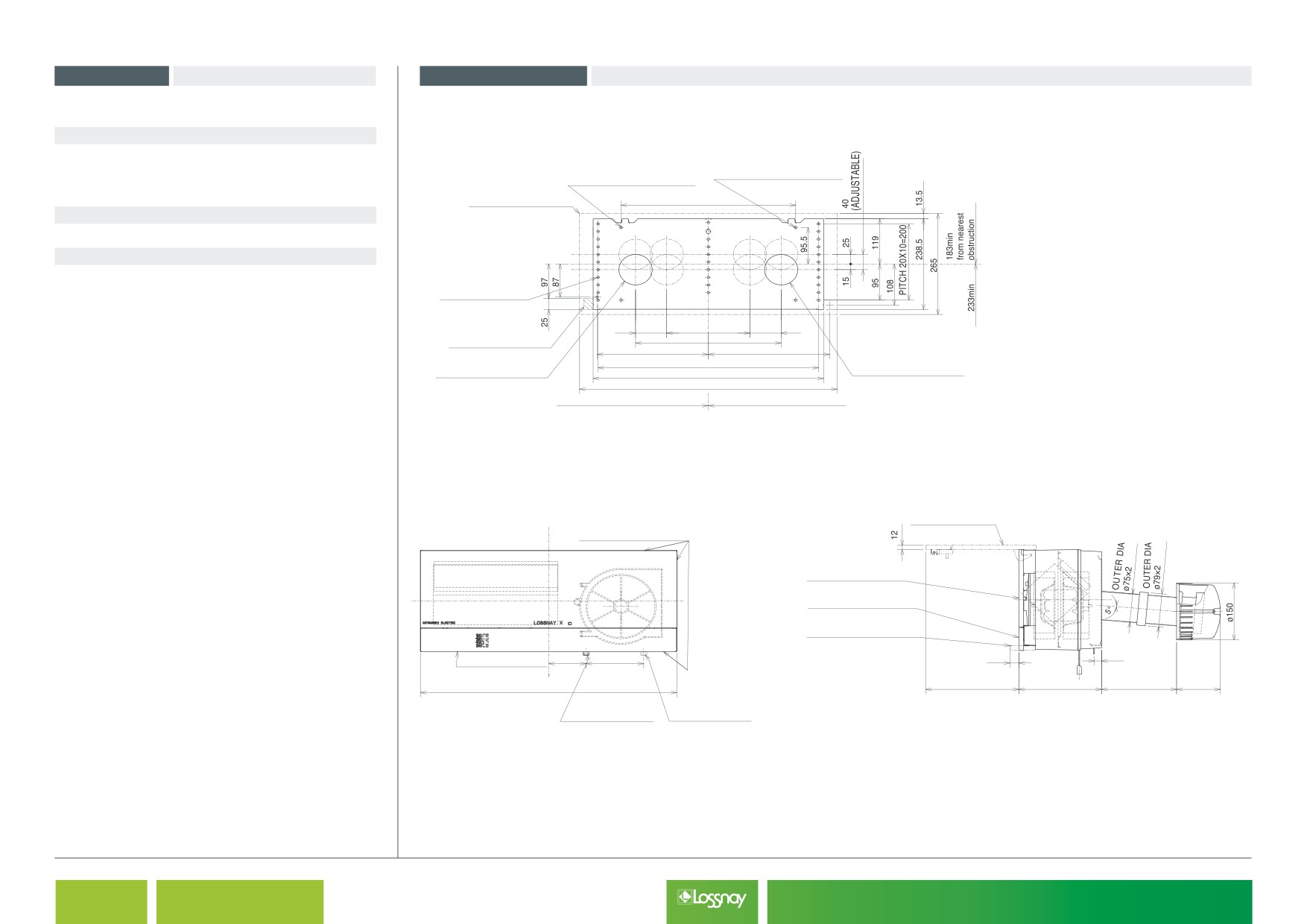 Product Dimensions
VL-100(E)U
5
-E
m6 filter for Vl-100(E)U
5
-E
Extension pipe for Vl-100(E)U
5
-E (300mm)
Extension pipe joint for Vl-100(E)U
5
-E (300mm)
360min from nearest obstruction
(CLOSED POSITION) (OPEN POSITION)
VL-100(E)U
5
-E Wall Mounted Lossnay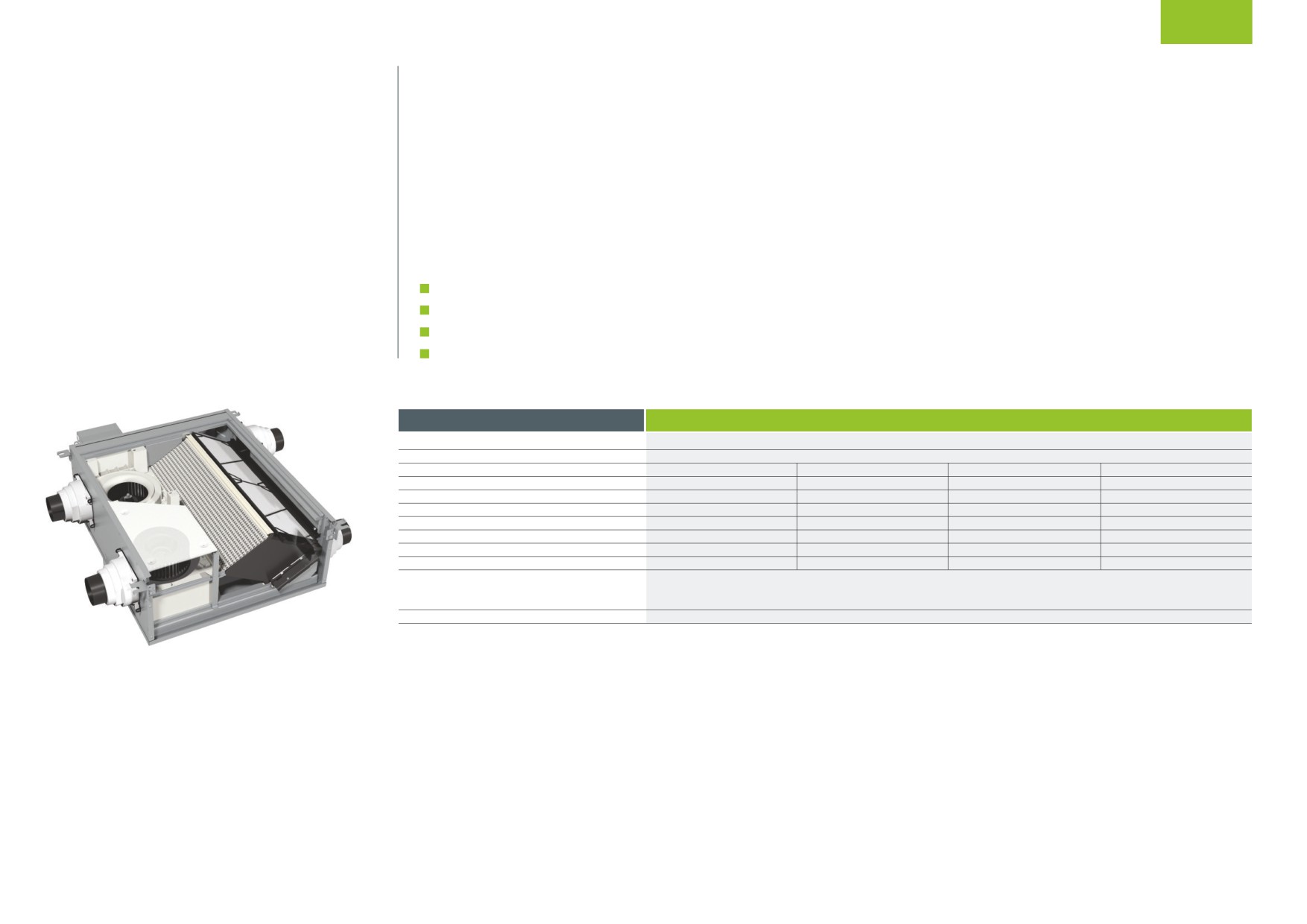 the lossnay
VL-220
mechanical Ventilation with Heat Recovery (mVHR) unit is
an energy efficient whole-house ventilation solution which provides a clean,
fresh air supply to a home.
It simultaneously extracts stale air from the internal environment whilst recovering valuable heat energy
to maximise efficiency and minimise energy use. Ideal for high humidity areas, the Lossnay VL-220 is
also suitable for small commercial properties.
Energy efficient whole-house ventilation with heat recovery
Dedicated remote controller
Treated Lossnay core allowing extract from high humidity areas
ExtERNAl StAtic PRESSURE (Pa)
tEmPERAtURE ExcHANGE EfficiENcy (%)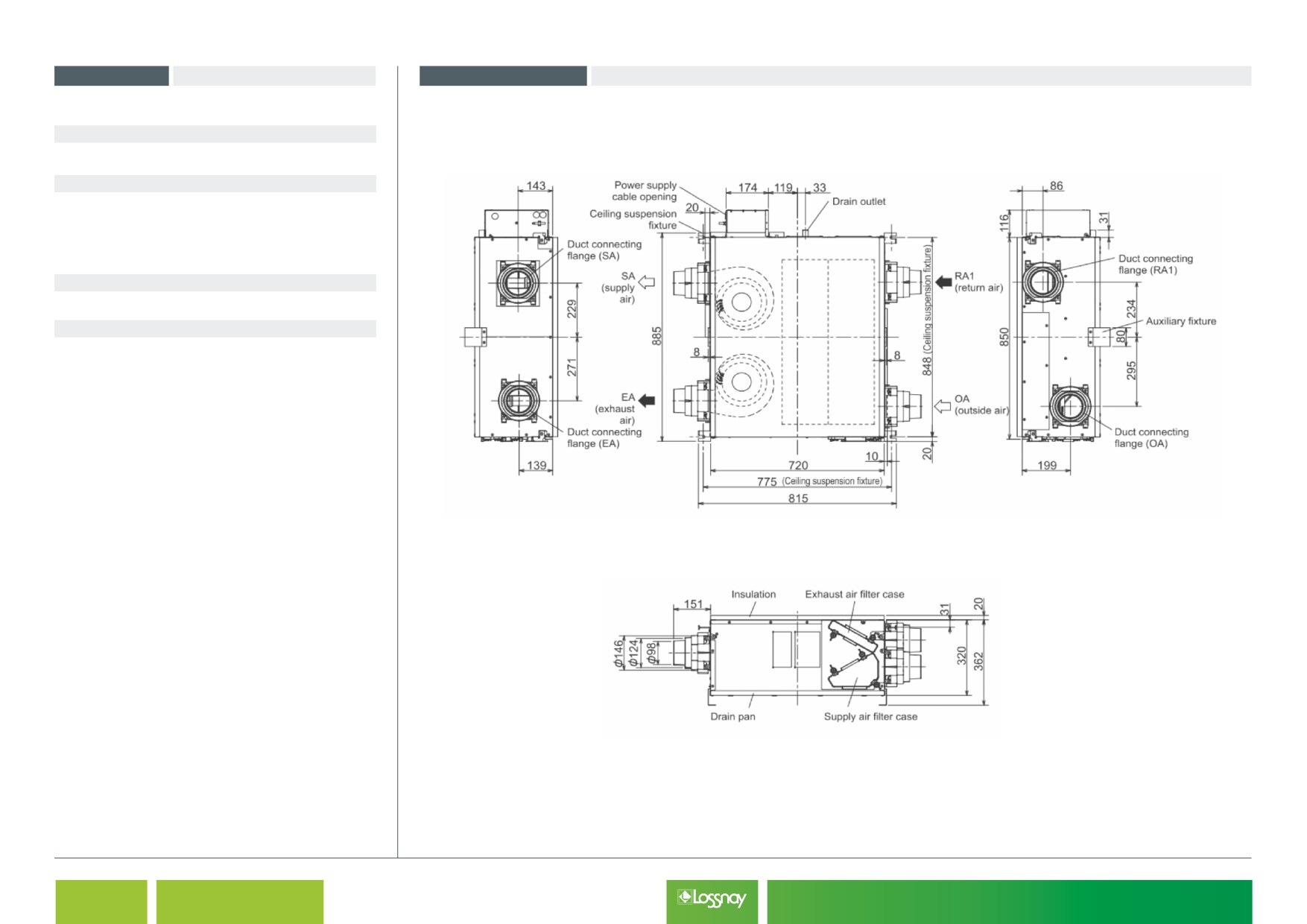 Product Dimensions
VL-220CZGV-EB
lossnay remote controller for Vl-220czGV-EB
lossnay simplified remote controller for Vl-220czGV-EB
G4 filter for Vl-220czGV-EB (return air)
m6 filter for Vl-220czGV-EB (supply air)
VL-220CZGV-EB Residential / Light Commercial Lossnay