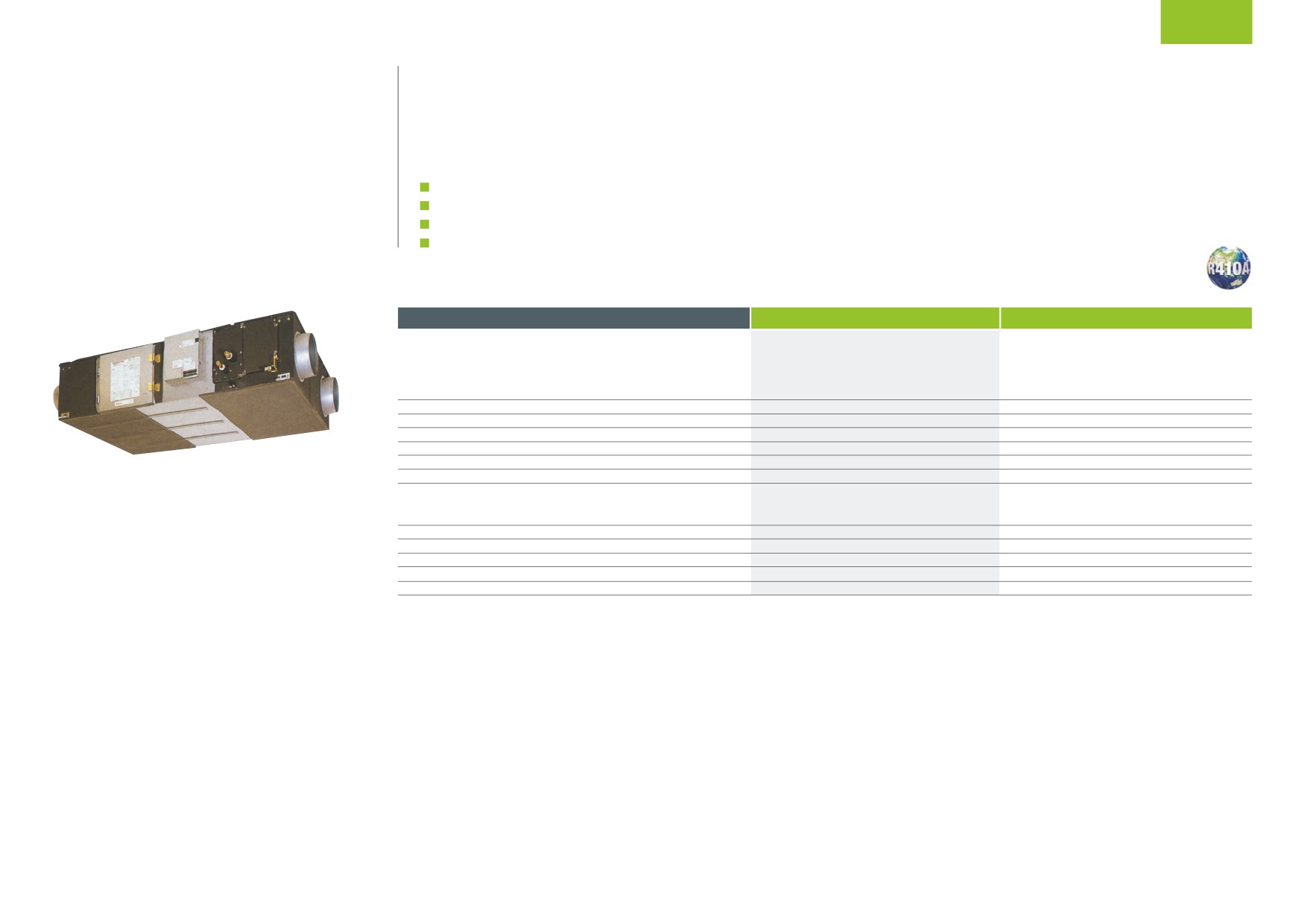 the
GUF-50RD4
and
GUF-100RD4
Outdoor Air Processing units can be used
with any of the extensive range of city multi indoor units to provide ventilation,
dust removal, humidification and heat recovery.
A combination of a Lossnay & City Multi indoor in a single unit
The ventilating and air conditioning functions are integrated in a single unit, saving space and installation costs
Heat recovery helps to save energy - a benefit that's not only good for the environment, but also great for cutting energy costs
Free cooling is also available should outdoor conditions be suitable
UK Heating (High Performance)
UK Heating (COP Priority)
ExtERNAl StAtic PRESSURE (Pa)
tEmPERAtURE ExcHANGE EfficiENcy (%) Lo-Hi
SOUNd PRESSURE lEVEl (dBA)
fUSE RAtiNG (BS88) - HRc (A)
Notes: The figures in ( ) indicate the heat recovery at Lossnay core. Total value is capacity of Lossnay core and refrigerant coil. The current and input are based on the above air volume.
The sound pressure at the air outlets (45º angle 1.5m ahead) is about 6dBA greater than the indicated value (high speed). Specifications may be subject to change without notice.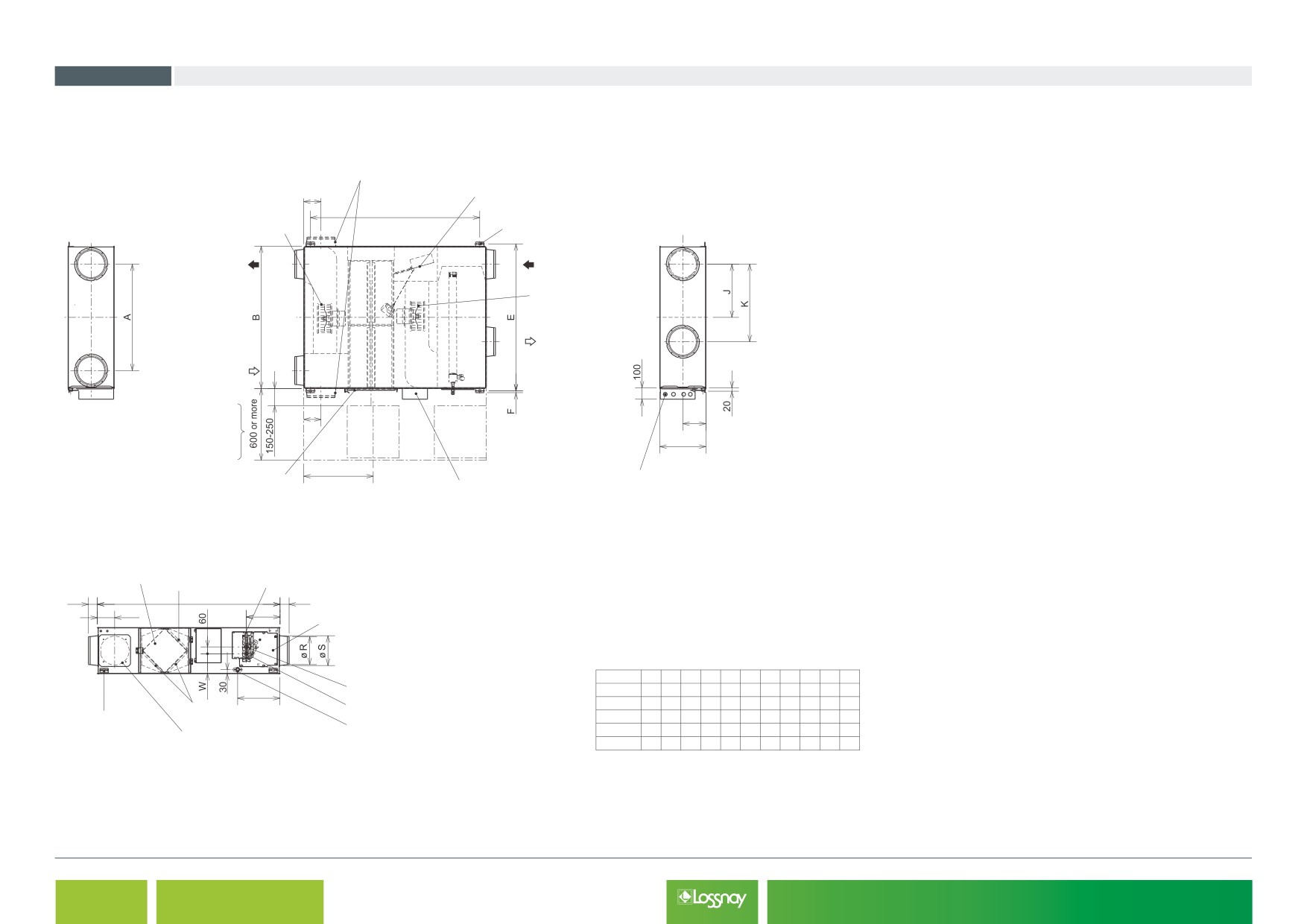 Position where duct direction change is possible
Ceiling suspension fixture
Maintenance cover(humidifier)
Position where duct direction
[O.D. 32mm (1-1/4inch), I.D. 25mm (1inch)]
GUF-RD4 Lossnay Outdoor Air Processing Unit